Mechanisms
2nd Trilateral Director General Level Meeting on Forestry Cooperation in Jeju, Korea
2015.01.22
The 2nd Trilateral Director General-Level Meeting on Forestry Cooperation was held on January 22, 2015 in Jeju, ROK. The three delegations headed respectively by Director General LEE Chang-jae of Korea Forest Service, Director-General HONGO Koji of Forest Agency in Ministry of Agriculture, Forestry and Fisheries of Japan and Director General SU Chunyu of State Forestry Administration of China attended meeting. Mr. SHIN Won-Sop, Minister of Korea Forest Service and Mr. WON Hee-ryong, Governor of Jeju Special Self-governing Province gave welcoming remarks at the meeting. The Trilateral Cooperation Secretariat (TCS) also attended the meeting for the second time.
At the opening remarks by TCS, DSG LEE Jong Heon emphasized that forestry cooperation, as the most promising mechanism for sustainable development, would bring the tangible outcomes and benefits for promoting trilateral cooperation.
At the meeting, the three Parties exchanged in-depth discussions in various agenda, including sustainable forest management, forestry's climate change response, forest recreation, healing and education as well as cooperation on international forest issues. The three Parties reaffirmed to further strengthen their cooperation in forestry by working out the detailed action plans in relevant agenda.
The three Director Generals signed the
Minutes of the 2nd Trilateral Director General Level Meeting
.
The three Parties agreed that the 3rd Meeting will be held in 2016 in Japan.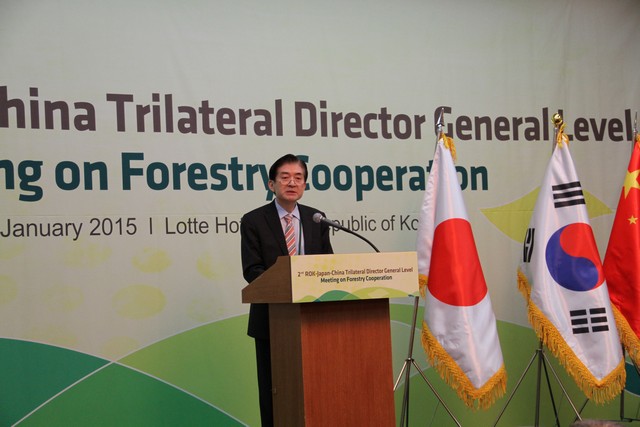 DSG Lee giving opening remarks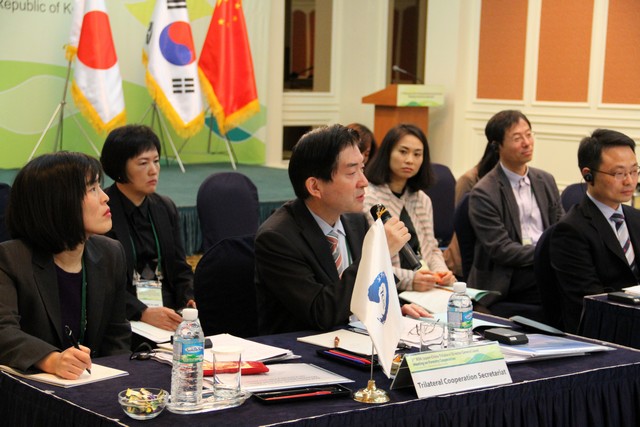 DSG Lee speaking at the meeting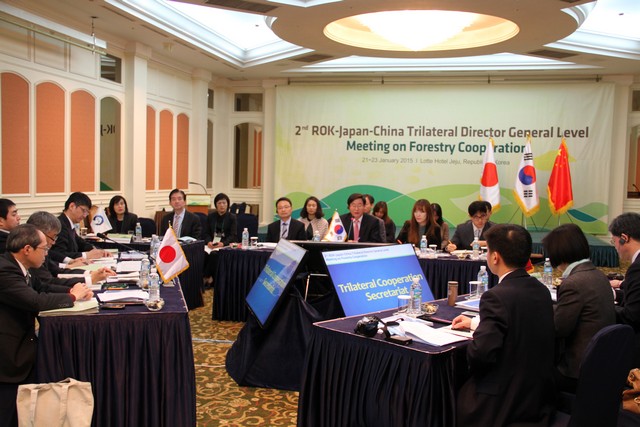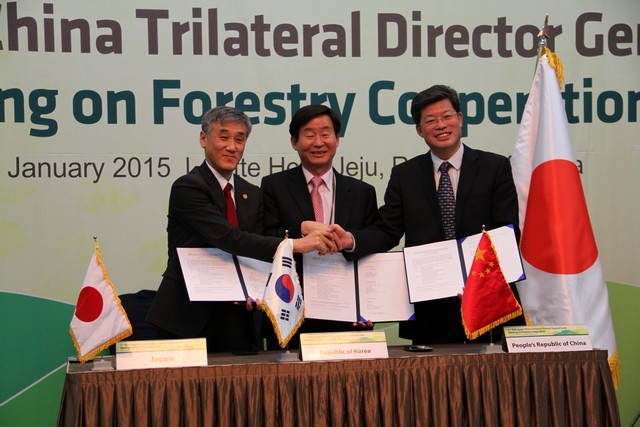 Signing ceremony of the Minutes (DG HONGO Koji of Japan, DG LEE Chang-jae of ROK and DG SU Chunyu of China)