Others
TCS Signed MOU with Xinhua News Agency
2023.04.06
On 6 April, TCS Secretary-General Amb. OU Boqian and Deputy Secretaries-General BEKBum-hym and SAKATA Natsuko (collectively the "Consultative Board") paid a courtesy visit to Xinhua News Agency in Beijing, China, and signed a memorandum of understanding (MOU) to advance cooperation.
During the meeting, YUAN Bingzhong, Vice President of Xinhua News Agency, welcomed TCS delegation and introduced Xinhua's history and progress in the application of new technology such as its media brain and AI anchor. He hailed TCS' effort in promoting trilateral cooperation, especially the common culture in the three countries underling that as the three countries all entered the post-pandemic era, it is crucial to resume the offline communication so as to further promote the cooperation among the countries. The agency will spare no efforts to support by using its resource and advantages. In particular, he mentioned the TCS event, CJK Spirit Word of the Year 2023: 和合 (harmony), was a very meaningful event to promote a shared culture and mutual understanding.
SG OU spoke highly of Xinhua News Agency's role in promoting trilateral cooperation and strengthening media cooperation among the three countries. She introduced TCS' PR activities such as the establishment of the PR team and mascot, and shared information of the 1st Trilateral Visionary Group held in Xiamen on April 2-3 and TCVD.
At the MOU signing ceremony, both sides agreed to increase communication and further expanding cooperation in the field of media.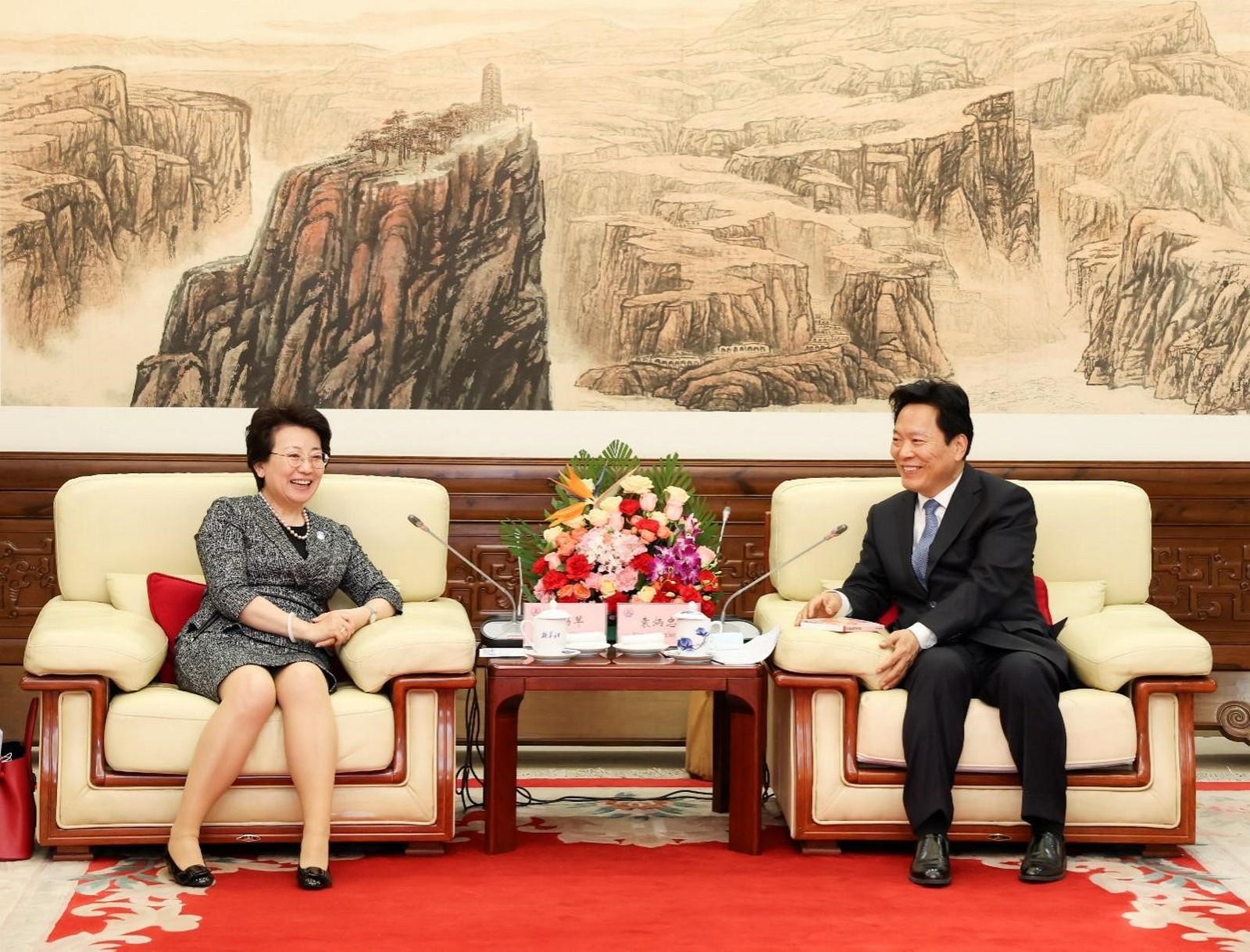 ▲SG OU Boqian meets with Vice President YUAN Bingzhong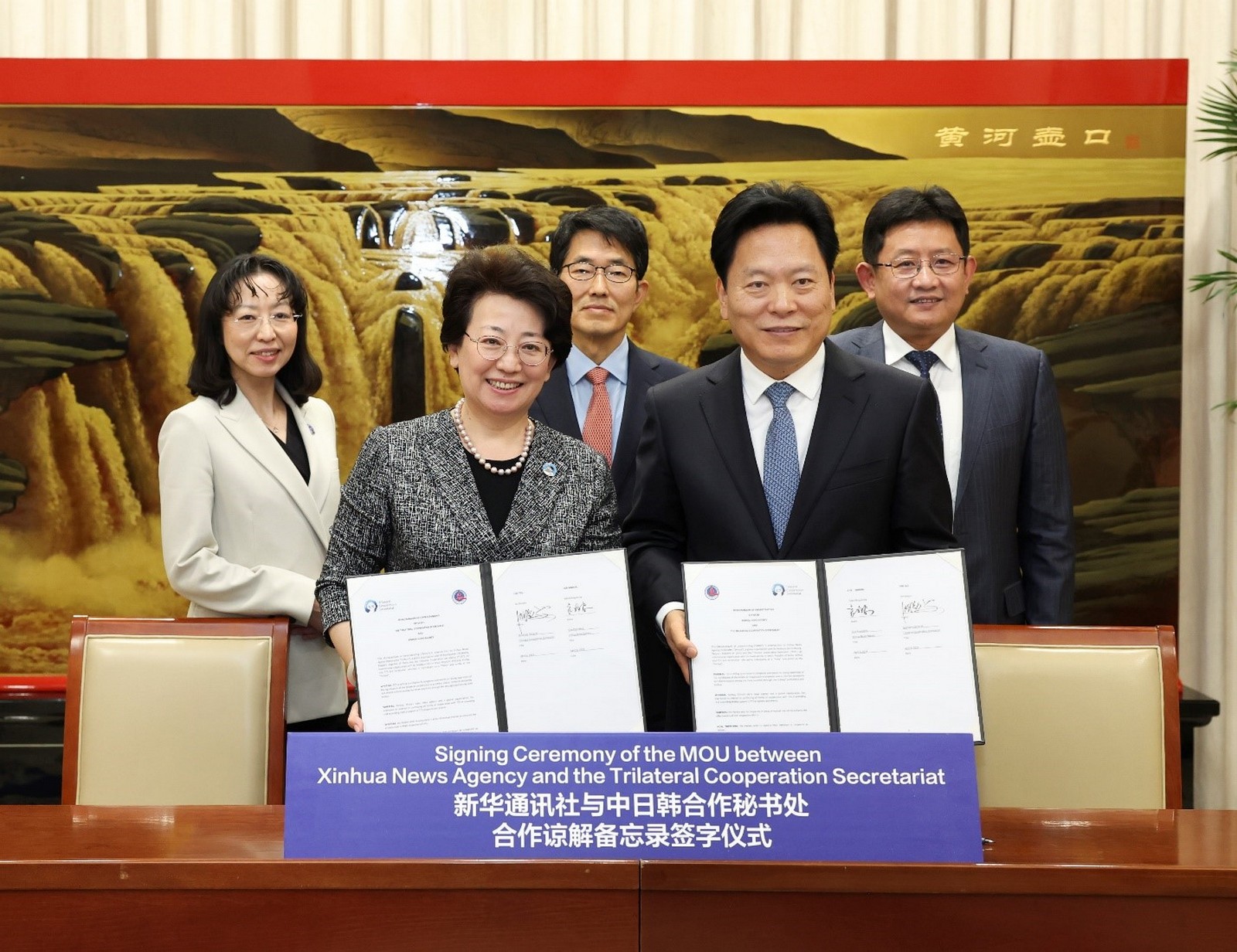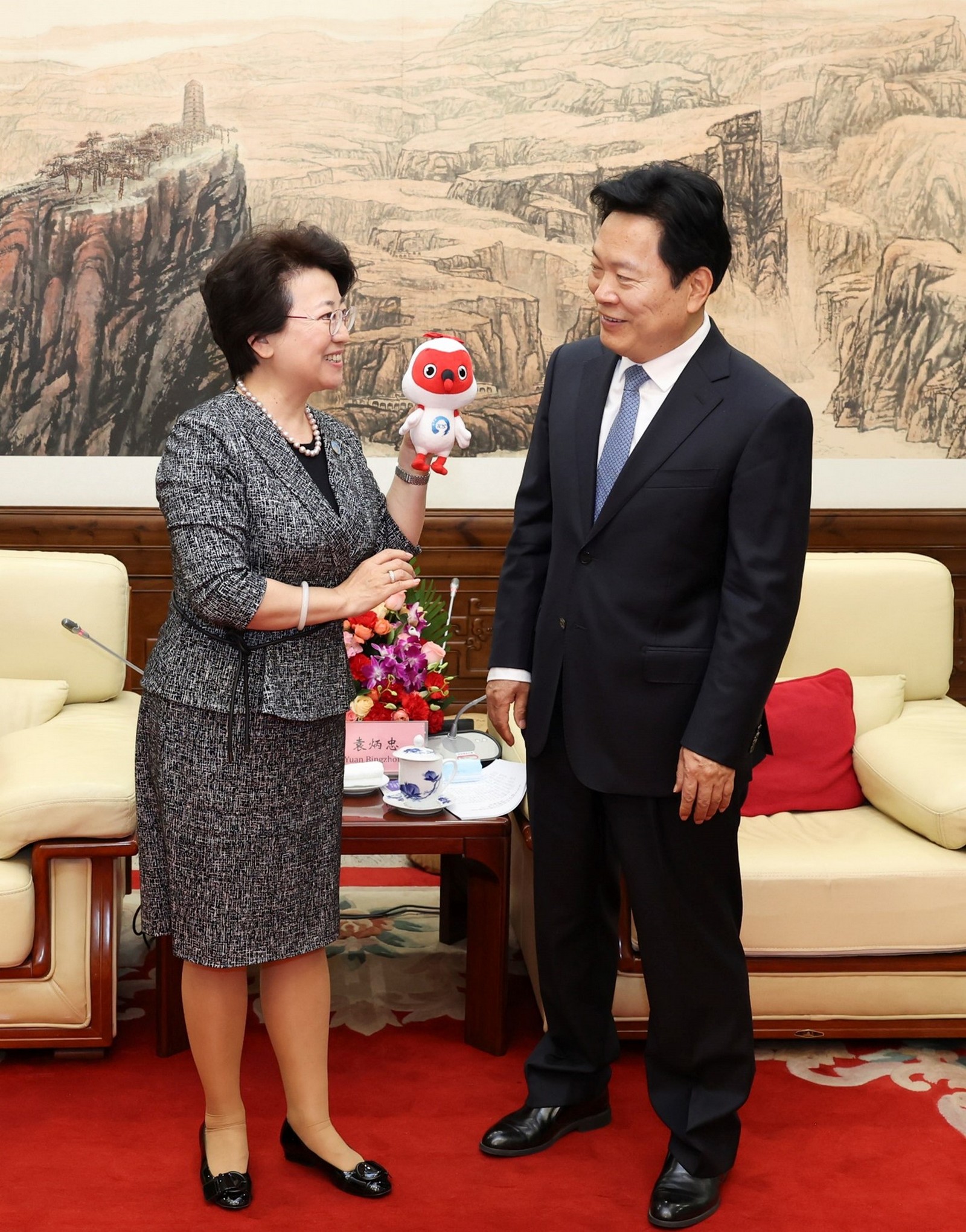 ▲SG OU introduces TCS' mascot to Vice President YUAN