Mechanisms
4th Trilateral Sports Ministers Meeting
2023.02.09
On February 9, 2023, Deputy Secretary-General BEK Bumhym attended the 4th Trilateral Sports Ministers Meeting (TSMM) as an observer. Mr. PARK Bo-gyoon, Minister of Culture, Sports and Tourism of ROK led the virtual meeting, with Mrs. NAGAOKA Keiko, Minister of Education, Culture, Sports, Science and Technology of Japan and Mr. ZHOU Jinqiang, Deputy-Minister of General administration of Sports of China in attendance.
Since the launch of the Trilateral Sports Ministers' Meeting in 2016, the three countries' sports ministers have met three times and adopted the Pyeongchang Declaration, Tokyo Action Plan and Beijing Joint Statement, respectively, to continue their cooperation through sports. The '2023 Seoul Joint Statement' focused on the following three aspects: 1) Spreading the Olympic spirit for future generations, 2) Solidarity for sustainable sports development which covers people with disabilities, the elderly, underdeveloped countries, and the green environment, 3) Strengthening trilateral cooperation in professional sports, anti- doping, recreational sports, and the sports industry.
Based on the discussions made in the ministers meeting, three countries will continuously conduct working-level meetings to review the implementation status of '2023 Seoul Joint Statement'. The 5th Trilateral Sports Ministers Meeting will be hosted next year by Japan.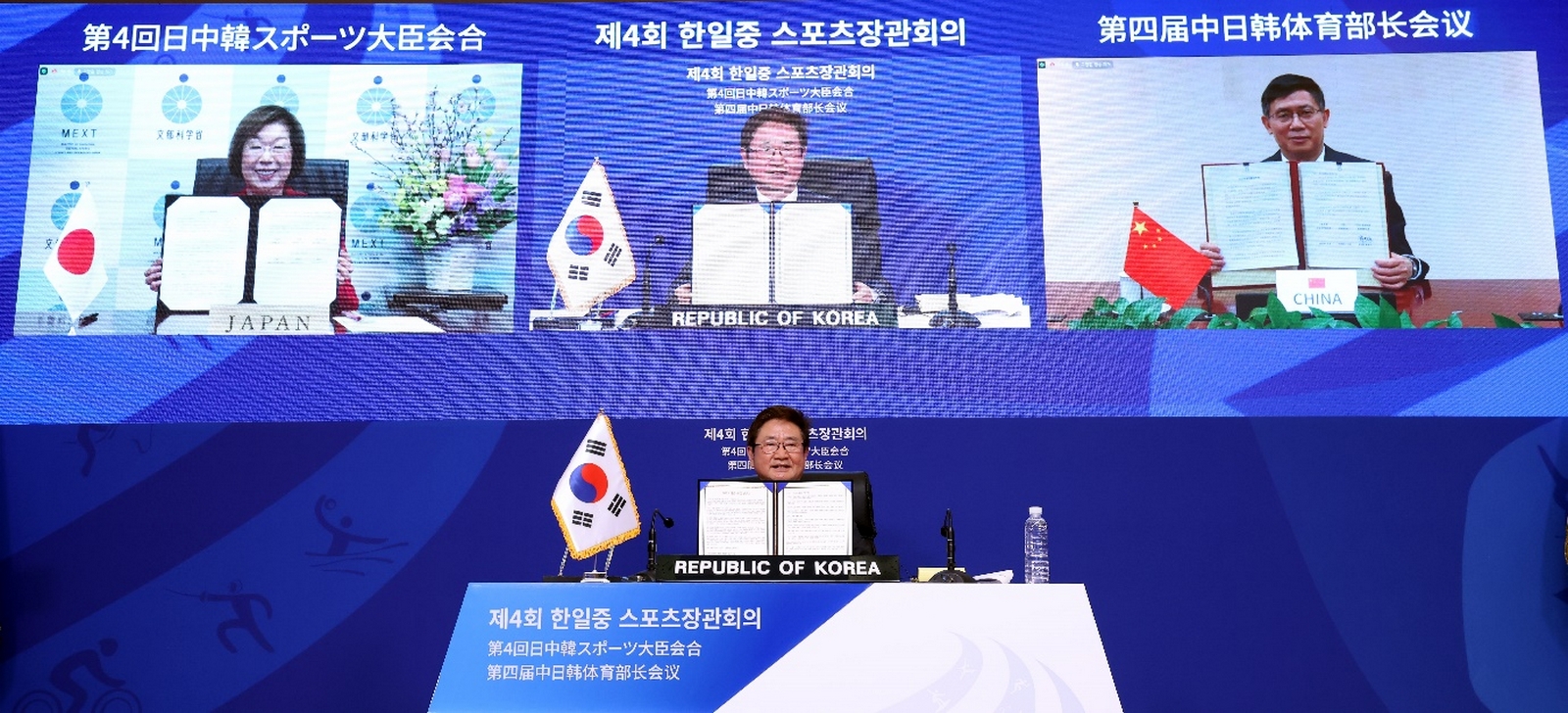 ▲ Three ministers and deputy-minister signs '2023 Seoul Joint Statement'