Mechanisms
Trilateral Sports Expert Forum
2022.11.04
On November 4, 2022, Trilateral Cooperation Secretariat (TCS) Deputy Secretary-General BEK Bumhym attended the Trilateral Sports Experts Forum in Seoul, Republic of Korea. It is the side event for the 4th Trilateral Sports Ministers Meeting which will take place in late December, 2022.
In his congratulatory remarks, DSG BEK expressed gratitude for the successful organization of the event and underlined the significance of the Trilateral Cooperation in the field of sports. He also noted that the trilateral efforts in sports is expected to have positive impact on the mutual understandings among the people of the three countries and stressed the TCS's willingness to further cooperate with relevant sports organization to further promote trilateral cooperation.
Under the theme of "Korea-Japan-China Sports Solidarity with Global Development", the Forum was hosted by ROK Ministry of Culture, Sports and Tourism, Korea Institute of Sport Science, and Korea Sports Promotion Foundation, covering wide variety of topics such as sports and sustainable future, CJK sports and anti-doping, and values CJK sports legacy.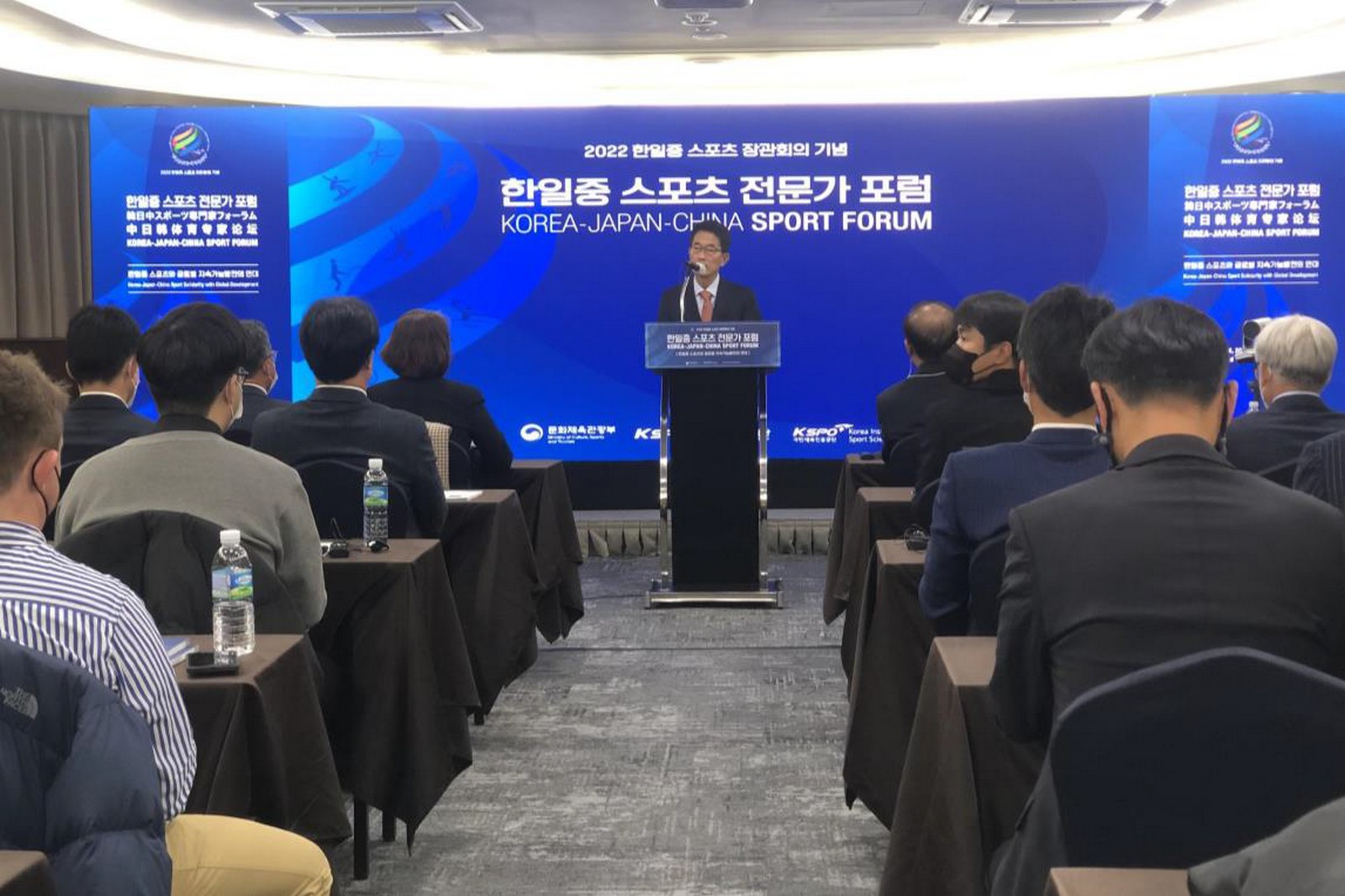 ▲ DSG BEK delivering a remark at the forum