Others
TCS Board Members Visited The Hankyoreh
2021.12.28
On December 28, 2021, Trilateral Cooperation Secretariat (TCS) Secretary-General Amb. OU Boqian and Deputy Secretary-General BEK Bum-hym met with Mr. RYU Yi-geun, Chief Editor of The Hankyoreh in the latter's office.
Secretary-General OU first highlighted the successful accomplishments achieved so far throughout the path of Trilateral Cooperation and the important role of the TCS in developing the cooperation among China, Japan and the ROK. She emphasized the long-term goals in fostering the basis for "lasting peace, common prosperity and shared culture" as the core work plan of the 6th Consultative Board. TCS's readiness to cooperative with The Hankyoreh to improve the public and medias' understanding on Trilateral Cooperation as well as TCS's activities that promotes people to people exchanges were also highlighted. Deputy Secretary-General BEK made briefs on tentative projects for Trilateral Cooperation in the economic, social and cultural areas.
Chief Editor RYU Yi-geun welcomed the opportunity to work with the TCS in the future. He agreed on the critical role of TCS as well as the necessity of Trilateral Cooperation.
Both agreed to keep in contacts for the future cooperation.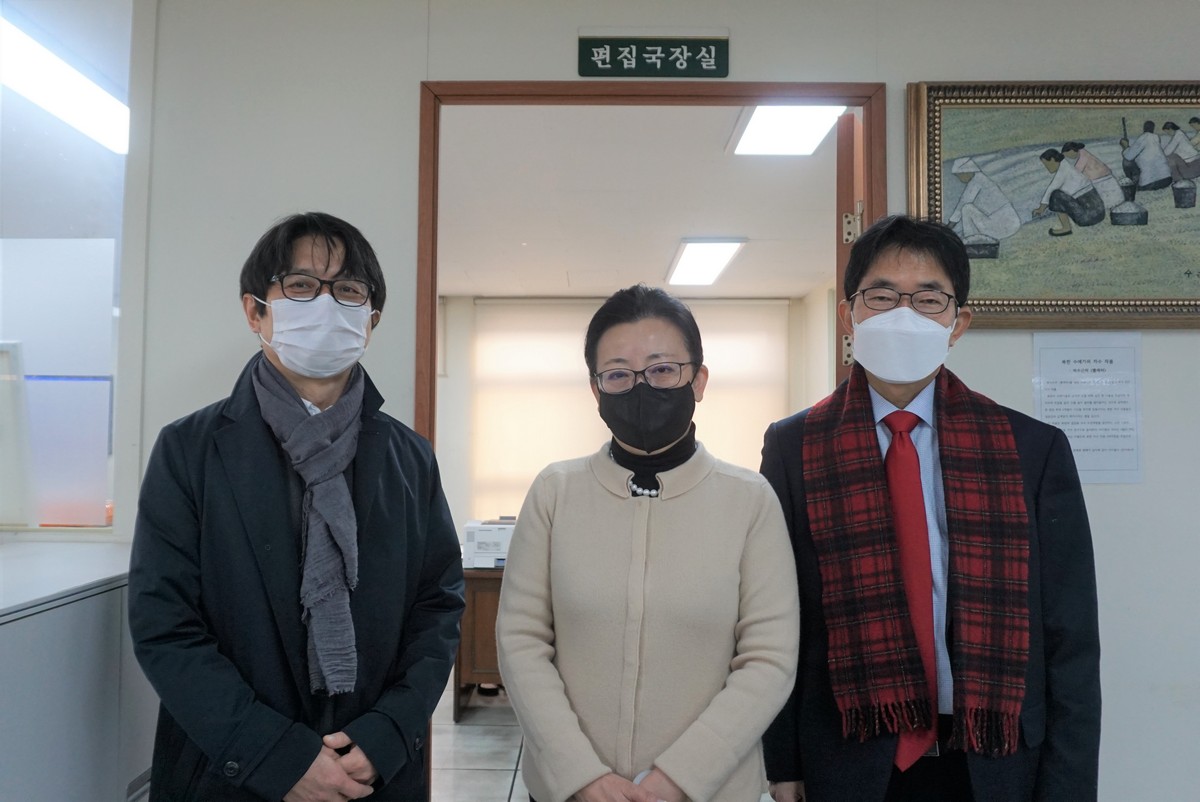 ▲(From Left to Right) Mr. RYU Yi-geun, Chief Editor, The Hankyoreh
Amb. OU Boqian, Secretary-General, TCS
Amb. BEK Bum-hym, Deputy Secretary-General, TCS