Others
TCS Board Members Visited Kyunghyang Shinmun
2021.12.22
On December 22, 2021, Trilateral Cooperation Secretariat (TCS) Secretary-General Amb. OU Boqian and Deputy Secretary-General BEK Bum-hym met with Mr. OH Chang-min, Chief Editor of the Kyunghyang Shinmun in the latter's office.
Secretary-General OU briefed the history and progress of the Trilateral Cooperation as well as the functions and state of the TCS. She made highlights on the TCS' working plan of a series of public events in near future, adding that the TCS is devoted to cultivating a spirit of cooperation across the three countries with "lasting peace, common prosperity and shared culture" as the core. She extended her readiness to work with Kyunghyang Shinmun to improve the mutual understandings and perceptions of the people of the three countries. Deputy Secretary-General BEK made addition over the preparation of the upcoming TCS public events.
Chief Editor OH Chang-min congratulated on the 10th anniversary of the TCS establishment and the newly assumption of office of the 6th Consultative Board. He welcomed TCS' efforts in promoting the public awareness of the Trilateral Cooperation, and in this regard expressed his willingness to further get involved in TCS' events.
Both agreed to keep frequent contacts in future.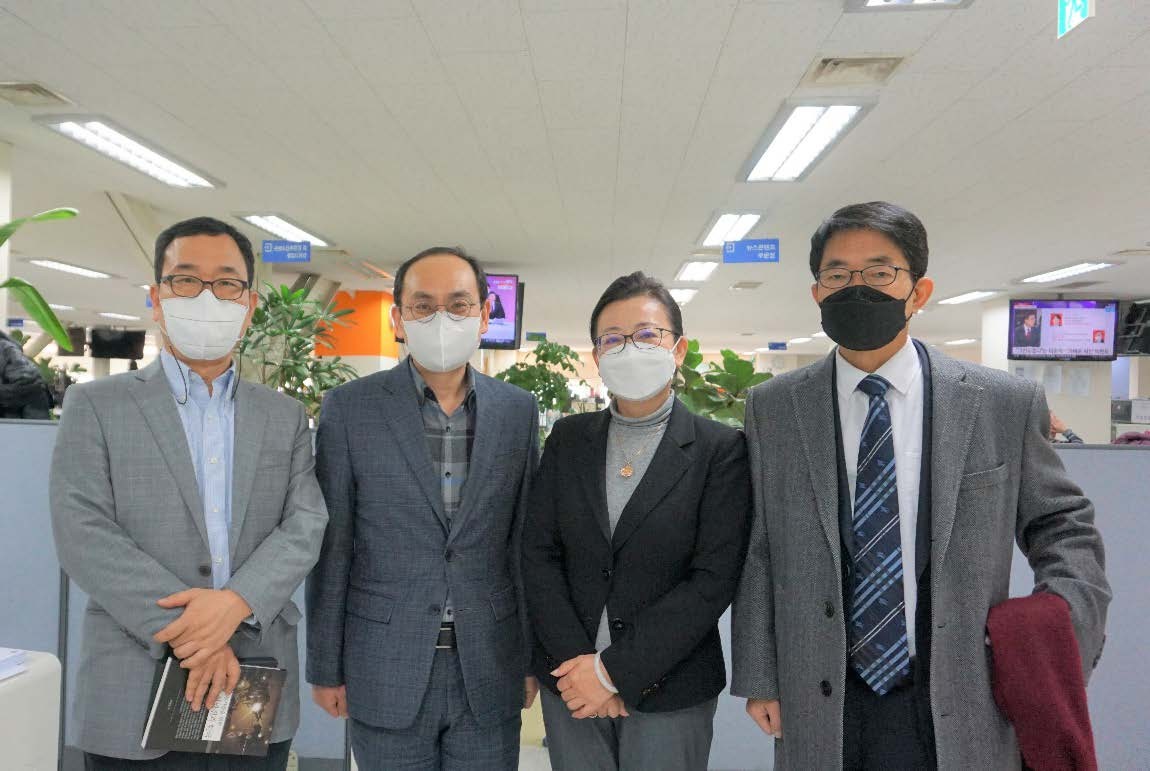 ▲(From Left to Right)
Mr. PARK Young-hwan, Director of International News Desk, Kyunghyang Sinmun
Mr. OH Chang-min, Chief Editor, Kyunghyang Sinmun
Amb. OU Boqian, Secretary-General, TCS
Amb. BEK Bum-hym, Deputy Secretary-General, TCS