Seminar & Forum
TCS Secretary-General OU Boqian Attended the 2021 Japan-ROK (Qingdao) Imports Expo
2021.12.17
On December 17, 2021, the Opening Ceremony of the 2021 Japan-ROK (Qingdao) Imports Online Expo and the Seminar on China-Japan-ROK Local Economic Cooperation in the Framework of RCEP was held online. TCS Secretary-General OU Boqian delivered opening remarks via video.
SG OU stated in her opening remarks that China, Japan, and the ROK are important world economies as well as significant member states of RCEP. She appreciated Shandong Province being one of the provinces always supporting trilateral and regional economic cooperation, and indicated that TCS will support Shandong to continue the endeavor to promote Trilateral Cooperation.
SG OU mentioned that TCS has provided support to trilateral economic cooperation through a variety of projects and activities. In addition to TCS' signature events such as Trilateral Entrepreneur's Forum and FTA Seminar, TCS is actively building the "Trilateral Statistics Hub", and is going to publish 2021 Trilateral Economic Report and Trilateral Local City Exchange 2021, aiming to utilize diverse projects to fully contribute to Trilateral Cooperation.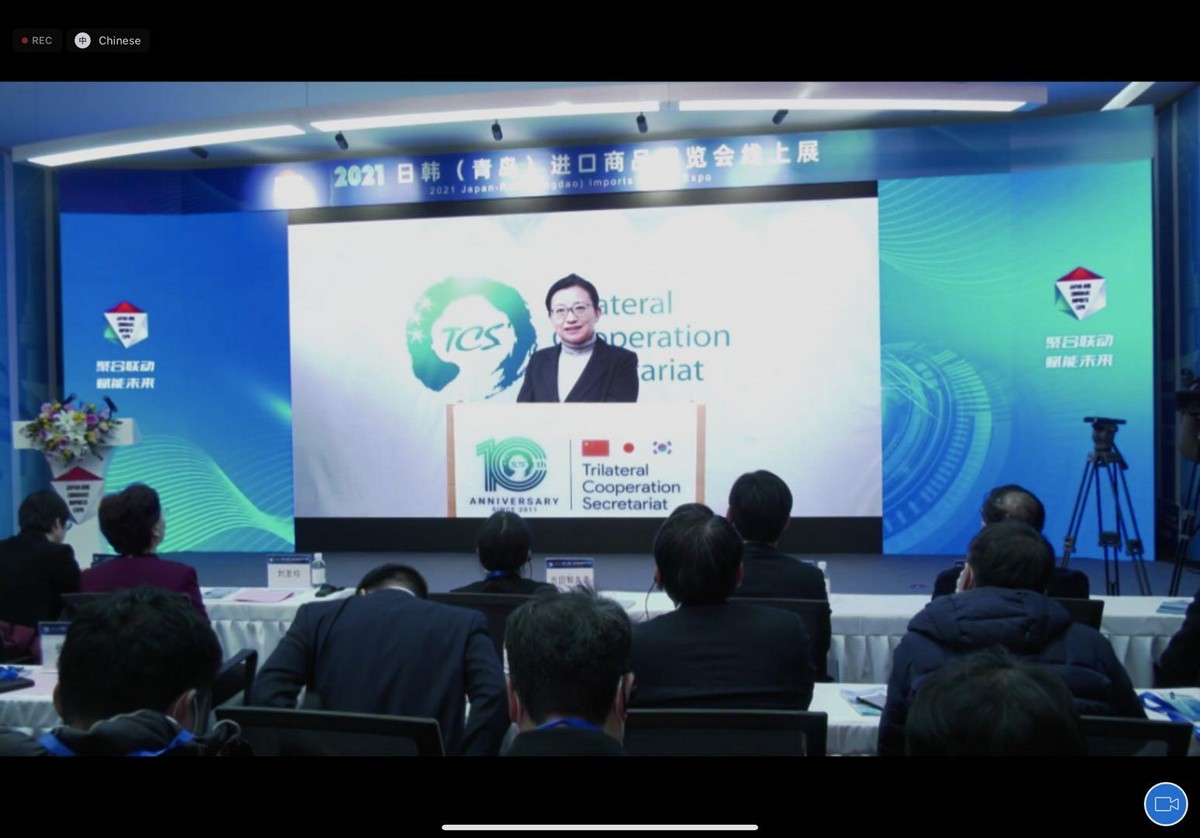 ▲
SG OU delivering Opening Remarks