Seminar & Forum
TCS Addressed Dialogue with Taicang – 2021 China-Japan-Korea Industrial Cooperation and Exchange Forum
2021.06.29
On June 29, 2021, TCS Deputy Secretary-General CAO Jing delivered a keynote speech via video conferencing at the Dialogue with Taicang – 2021 China-Japan-Korea Industrial Cooperation and Exchange Forum which was held in Taicang, China. Attended the forum are more than 300 government officials, representatives from business associations and enterprises, as well as diplomatic missions of Japan and the Republic of Korea.
DSG CAO Jing congratulated on the opening of the forum and commended Taicang's industrial development and comparative advantages in the trilateral cooperation among the CJK. She went on reviewing progresses and achievements of trilateral cooperation in various areas over the past two decades, and briefed about the series commemorative events the TCS was organizing on the occasion of its 10th anniversary. She concluded the speech with hopes that the three countries could be working even more closely to improve economic and trade cooperation and make the cake of cooperation bigger, so to benefit more enterprises, sectors and people.
The main goal of the Forum was to deepen trilateral economic and industrial cooperation. The event was hosted by China, Japan and Korea Enterprise Exchange Center (CCOIC) and Jiangsu Sub-Council (CCPIT).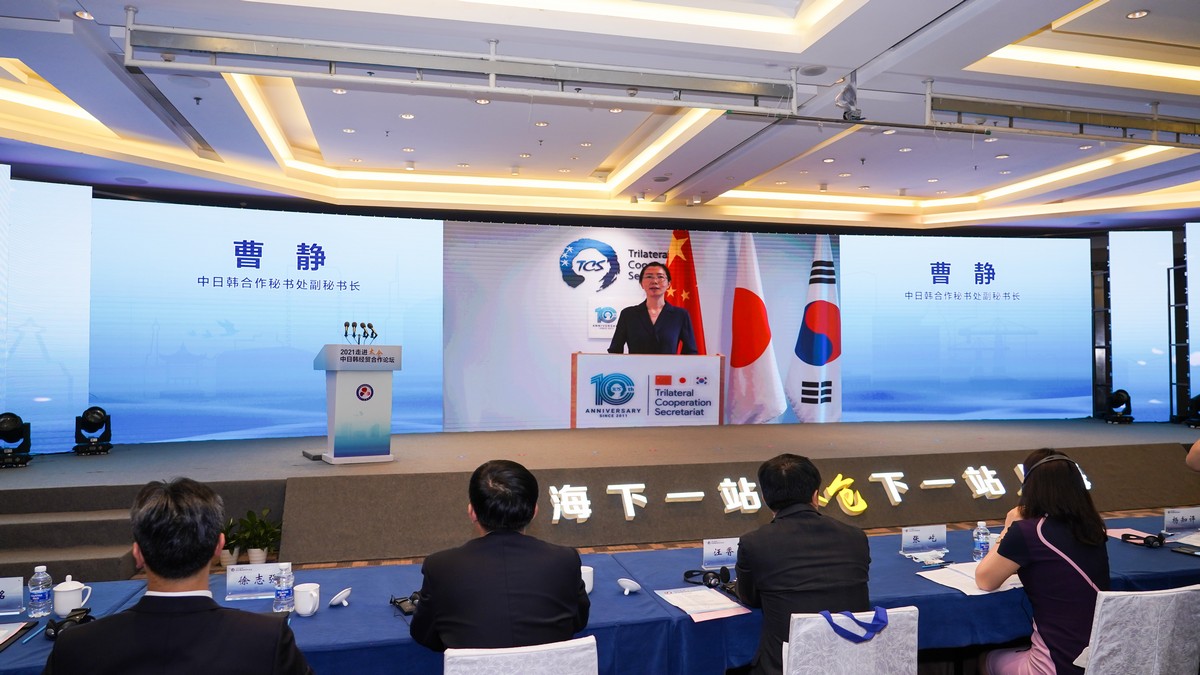 ▲Deputy Secretary-General CAO Jing delivering keynote speech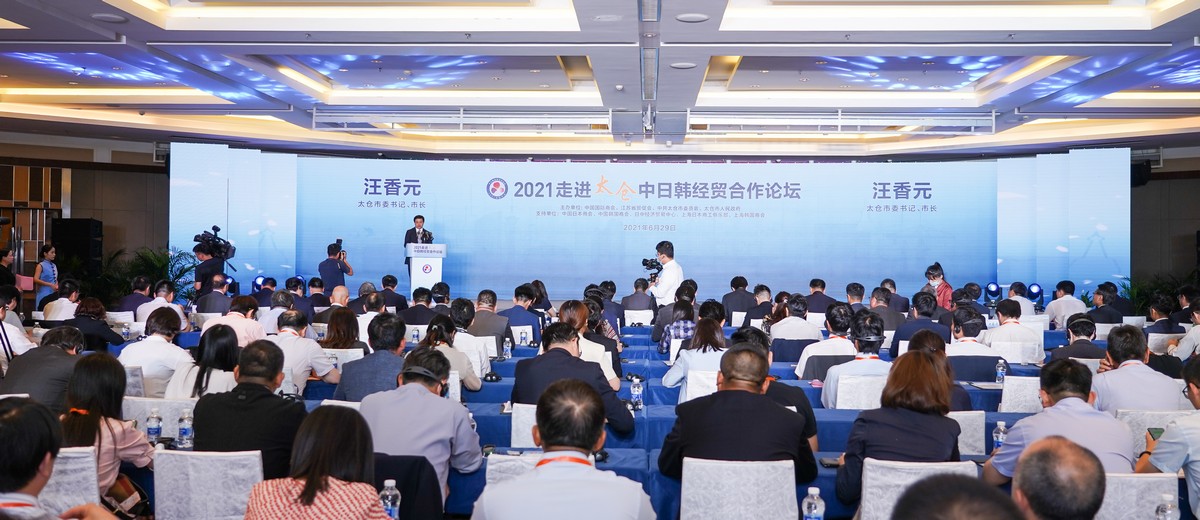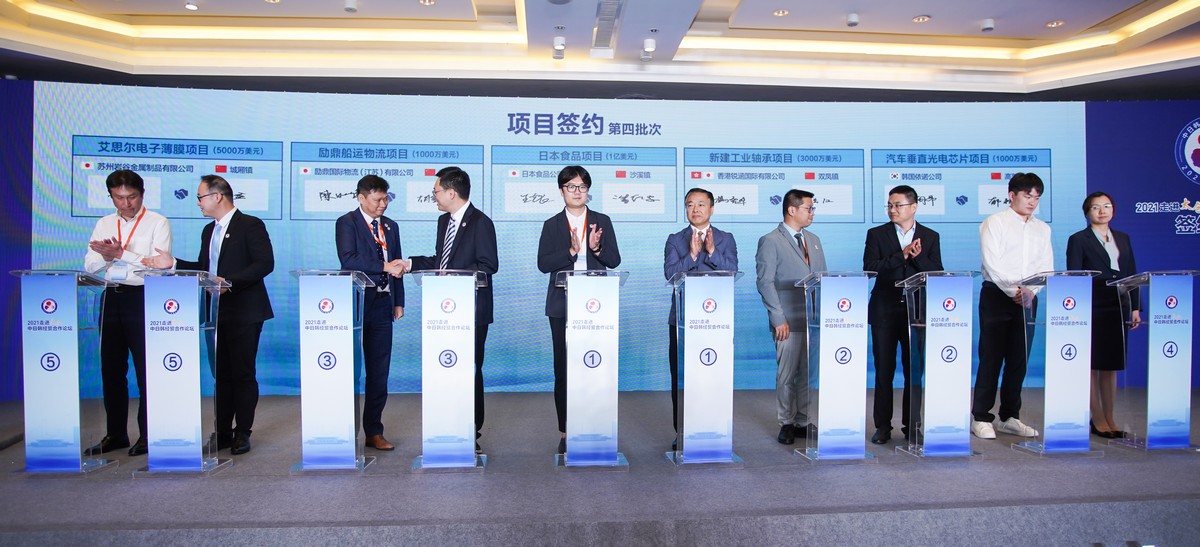 ▲Dialogue with Taicang – 2021 China-Japan-Korea Industrial Cooperation and Exchange Forum