Mechanisms
TCS Hosted Trilateral Working-level Consultation Meeting on Disaster Management
2021.03.25
On 25 March, TCS hosted the online 2021 Trilateral Working-level Consultation Meeting on Disaster Management. The representatives from Ministry of Emergency Management of China (MEM), Cabinet Office of Japan (CAO), Ministry of the Interior and Safety of the ROK (MOIS), National Disaster Risk Reduction Center of China (NDRCC), Asian Disaster Reduction Center (ADRC) and United Nations Office for Disaster Risk Reduction (UNDRR) participated in the meeting. TCS Deputy Secretary-General Cao Jing addressed the meeting. TCS Director LI Guanyu also attended.
In the congratulatory remarks, DSG Cao appreciated the continuous support from the ministries and emphasized that the cooperation on disaster management is one of the most fruitful and vigorous cooperative mechanisms among the three countries. She spoke highly of the role of disaster management in the COVID-19 pandemic control and economic recovery. She highlighted that TCS would provide more professional support for the mechanism by taking the opportunity of its 10th anniversary.
The representatives of MEM, CAO and MOIS shared the experience of responding high-profile disasters in the three countries, and the suggestions regarding the follow- ups of the last ministerial meeting and future cooperation. They also had preliminary view exchanges on the preparation for the next ministerial meeting to be hosted by Japan. The representatives of NDRCC, ADRC and UNDRR shared the progress of the publication project of "Trilateral Best Practices: Application of Technology for Reducing Disaster Risks", and agreed to explore possible ways to fully utilize the publication so that it would benefit not only the three countries but also regions beyond.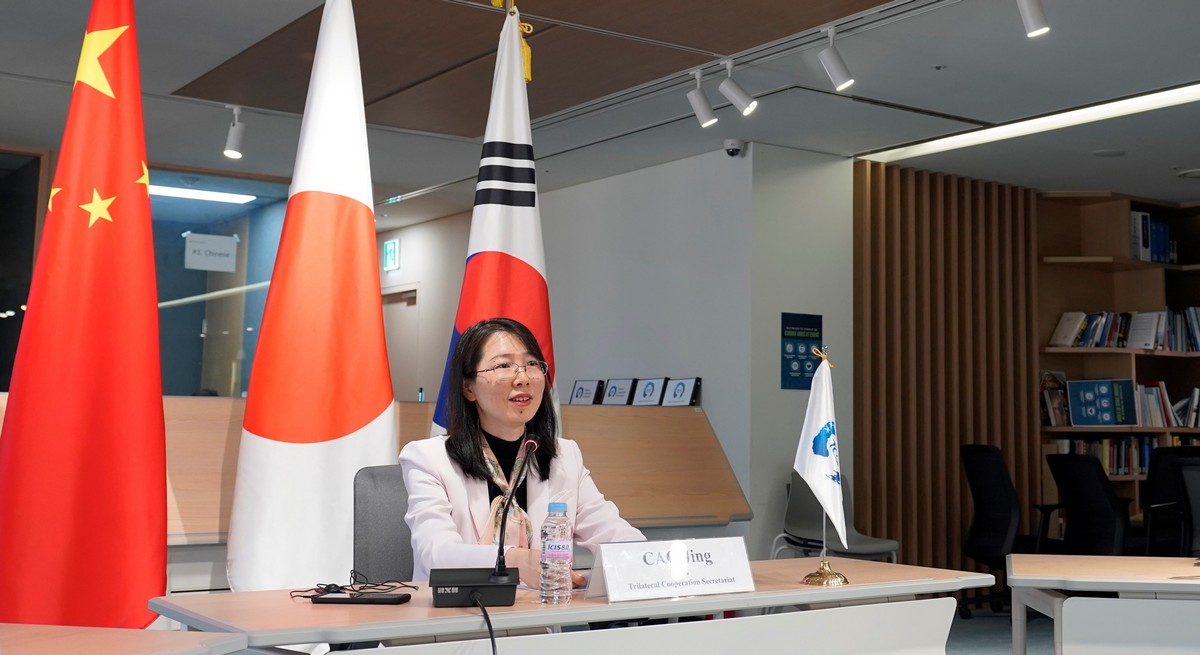 ▲DSG Cao delivered congratulatory remarks at the meeting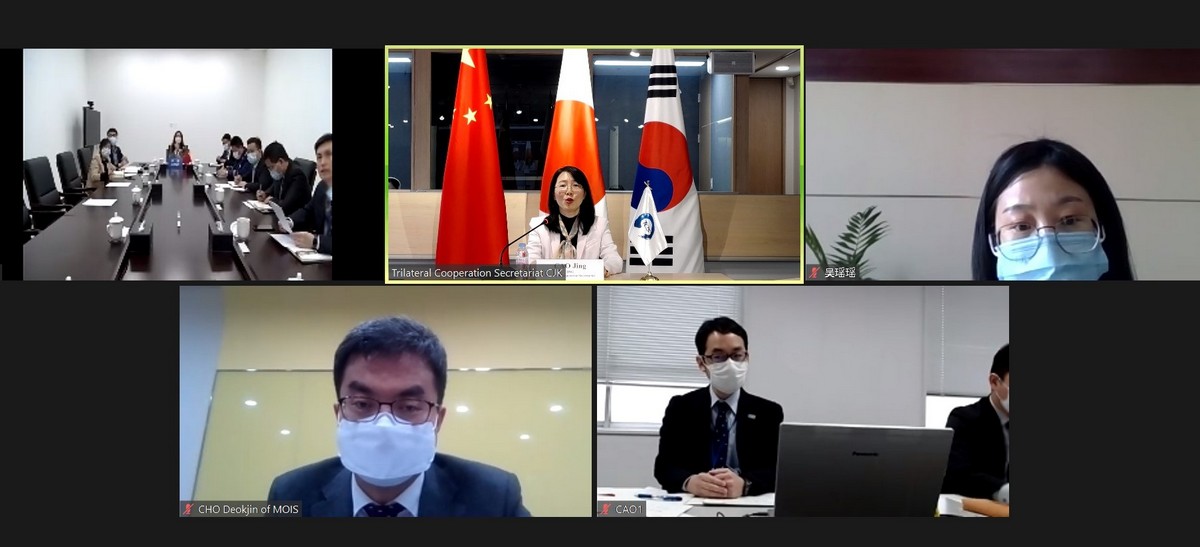 ▲Group photo of Morning Session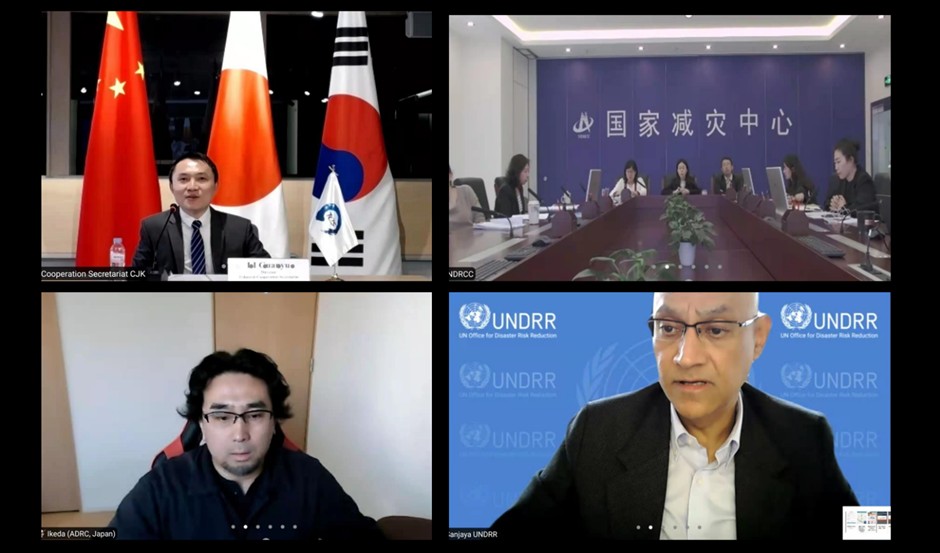 ▲Group photo of Group photo of Afternoon Session