Seminar & Forum
TCS attends the 1st Trilateral International Cooperation Forum on Vocational Education
2020.12.22
On December 22, the 1st Trilateral International Cooperation Forum on Vocational Education (integration between industry and education) was held in Jilin Province, China. TCS Deputy Secretary-General CAO Jing was invited to deliver welcoming remarks.
DSG CAO emphasized the importance of strengthening trilateral cooperation in the field of vocational education during the pandemic, as it will foster economic growth, revival, and transformation, and provide an opportunity for future jobs. She said she hopes the three sides can promote policy coordination and cooperation, and cultivate talents for the devolvement of the East Asian economy.
After the opening ceremony, experts from the three countries exchanged views on two sub-forums: Tourism and Senior Welfare.
This forum was hosted by Jilin Trilateral Cooperation Studies Center and the National Association of Vocational Education of China. TCS and China Public Diplomacy Association participated in the forum as supporters.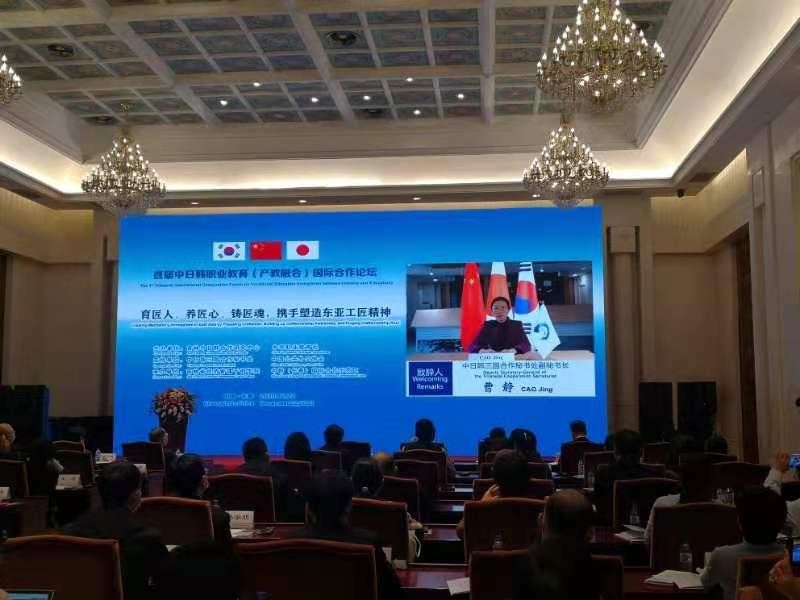 ▲the 1st Trilateral International Cooperation Forum on Vocational Education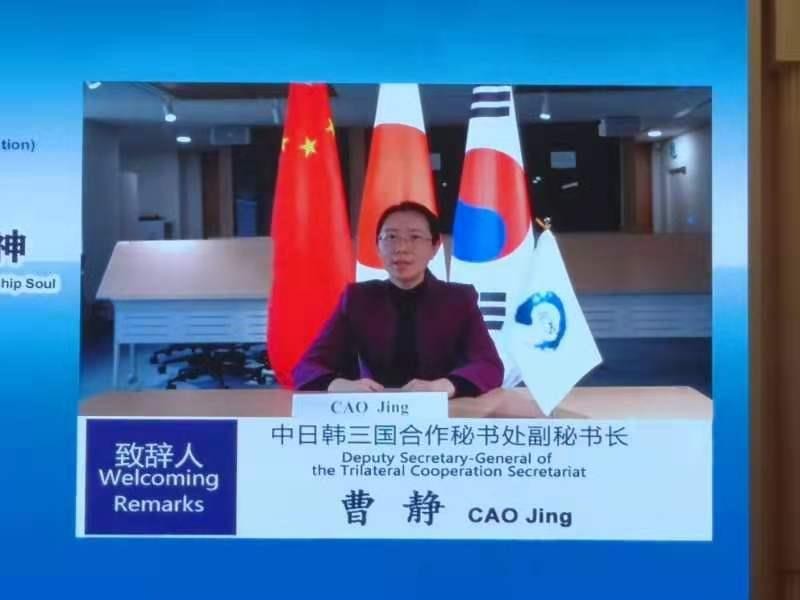 ▲DSG Cao delivers welcoming remarks