Seminar & Forum
2020 Japan and Korea (Qingdao) Imports Expo
2020.12.10 ~ 2020.12.12
2020 Japan and Korea (Qingdao) Imports Expo was held on December 10-12, 2020 in Qingdao, China. Deputy Secretary-General of the Trilateral Cooperation Secretariat KANG Do-ho delivered remarks at the opening ceremony on December 10 via video. Representatives from governments and business of the three countries attended the ceremony.
DSG KANG expressed his appreciation to the Qingdao Municipal Government for organizing the Imports Expo to encourage trilateral economic and trade cooperation during the challenging time. He indicated that the three countries contributed to regional economic cooperation by establishing "fast track". In addition, the three countries participated and signed RCEP which will provide more convenient and sound business environment. In this context, he believed that business would play more and more important role in stimulating economic growth. DSG Kang stated that TCS will stand with all stakeholders to continuously enhance trilateral cooperation in various areas.
The Japan and Korea (Qingdao) Imports Expo had been held annually since 2018. The 2020 Expo exhibited products from AI, beauty, food and agricultural products, and health care. The Expo further promoted e-commerce model. At the Expo, the CCPIT CJK Business Council Qingdao Liaison Office was established for active business communications among trilateral local governments and business associations.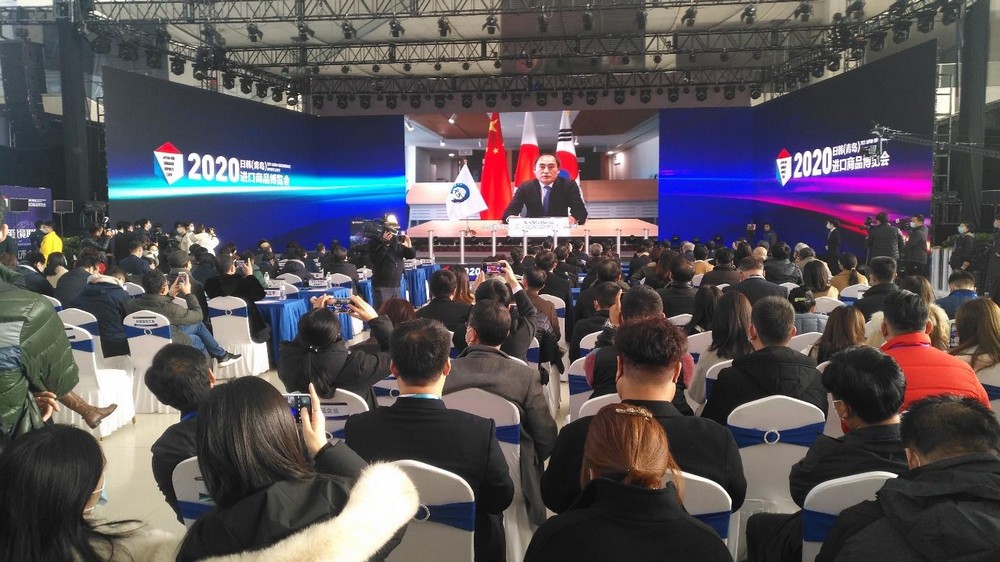 ▲DSG Kang delivers opening remark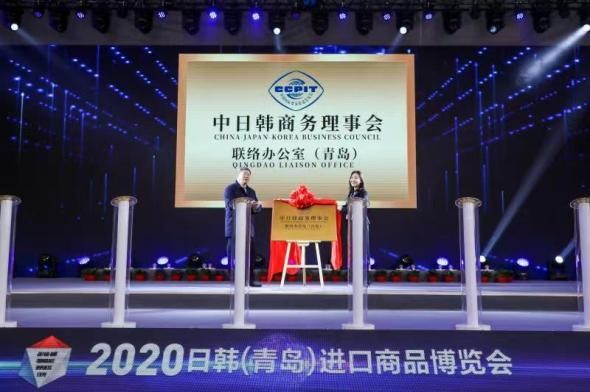 ▲CJK Business Council Qingdao Liaison Office (Source: Internet)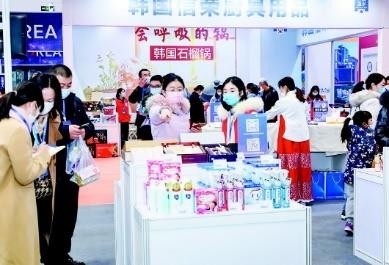 ▲2020 Japan and ROK (Qingdao) Imports Expo (Source: Internet)