Seminar & Forum
SG delivered keynote speech at the "Korea-Japan-China Olympic Cultural Companionship Forum 2018"
2018.02.20
On February 20, TCS delegation participated the "Korea-Japan-China Olympic Cultural Companionship Forum 2018" held in Jeongseon, ROK. The forum was hosted by Ministry of Culture, Sports, and Tourism and Gangwon Provincial Government and organized by Gangwon Art & Culture Foundation as a part of Korea-Japan-China Olympic Culture Road Series. More than 200 audiences consisted of Cultural Olympic related professionals from the three countries and representatives from ROK local cultural foundations.
Through the keynote speech, Secretary-General LEE Jong-heon emphasized that the future of the three countries depend upon sincere and vigorous cultural exchanges among the CJK general public since the hope toward coexisting future is material for redemptions from the deep-rooted wariness and stereotypes against each other and also the hope can be spread through the cultural exchanges.
At the following discussion session on the 'Sustainable legacy of CJK Cultural Olympics', Deputy Secretary-General YAMAMOTO Yasushi pointed out the importance of 'flag hoisting' signaling the three countries are marching together and 'heating-up of the engine' for trilateral cooperation in order to make the legacy of cultural Olympic sustainable. In other words, the flag means a sense of consensus which recognizes series of Olympic Games are not each other's affairs but our common festival. In this regard, he underlined the significance of coming Trilateral Summit Meeting as a main power plant of trilateral cooperation.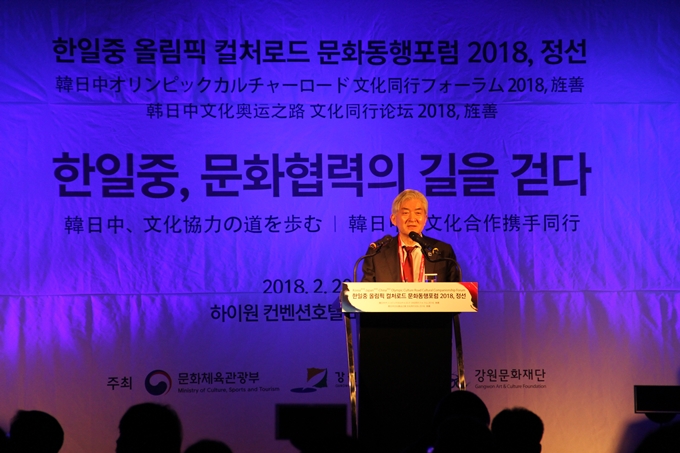 Keynote speech by SG LEE Jong-heon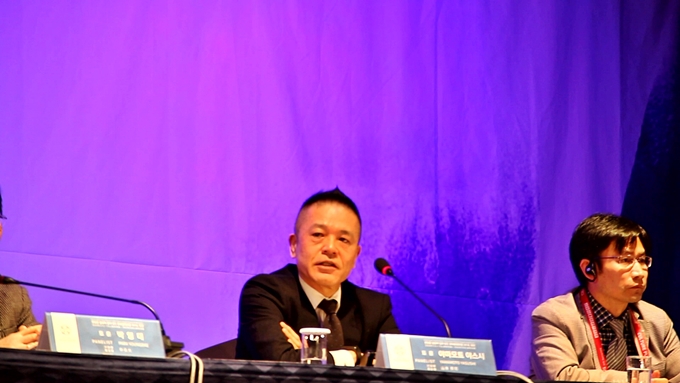 DSG YAMAMOTO Yasushi at the Culture Olympic Discussion Session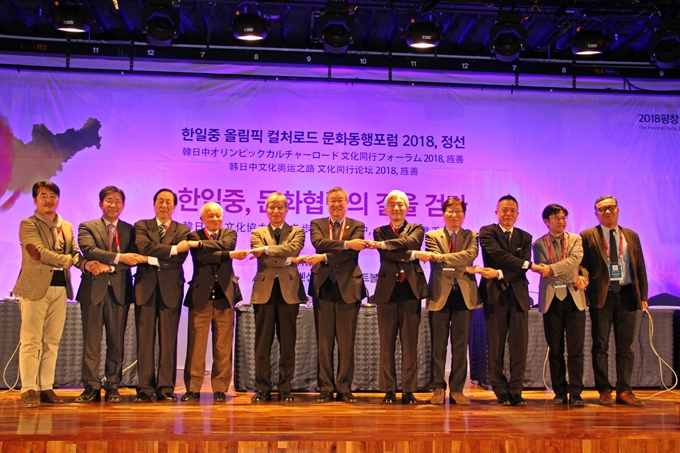 Group Photo of host and speakers