Others
TCS holds the 4th Lecture of "Three Strands of Asia"
2014.06.25
The Trilateral Cooperation Secretariat (TCS) held the fourth public lecture series "Three Strands of Asia" on June 25, 2014. The lecture was delivered by Professor SHIN Jung Geun, the Director of the Institute of Confucian Philosophy and Culture, Sungkyunkwan University about "Implication of Confucianism in Contemporary China, Japan and Korea". Forty participants including regular and new attendees came from diverse fields including universities, government agencies, private organizations and media.
The lecture by Professor SHIN Jung Geun featured how Confucianism, one of the greatest cultural commonalities that three countries share, influenced the societies of China, Japan and Korea. The lecture lasted for two hours with lively discussion among the participants.
The TCS will continue holding "Three Strands of Asia" every month with renowned professionals from different fields including tradition, social life and popular culture. Those who are interested in this lecture series can check the notice of the upcoming lectures, and videos of the previous lecture from
TCS official web
.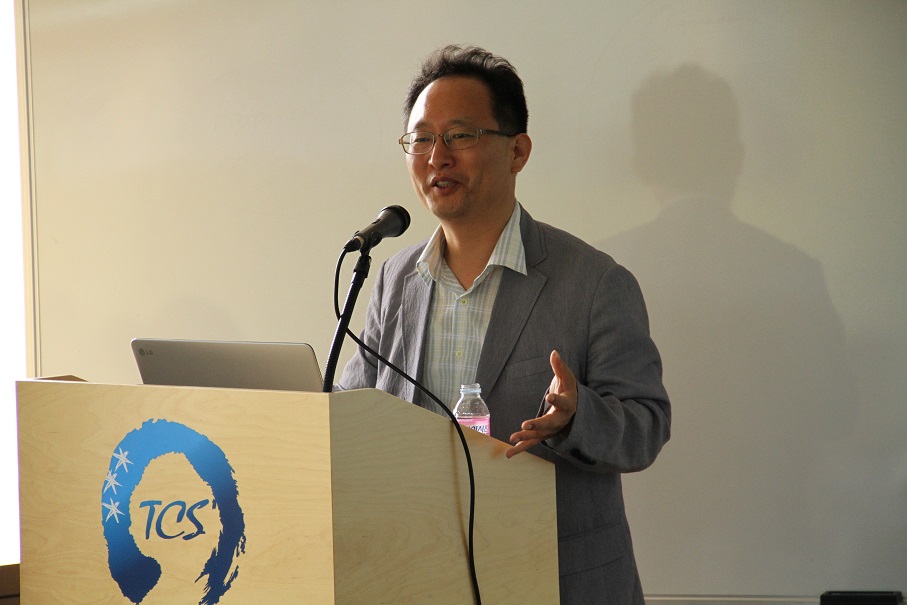 Speaker of the Fourth Lecture, Professor SHIN Jung Geun