Others
SG IWATANI Shigeo's Outreach Visit to ASEAN
2015.03.02 ~ 2015.03.06
TCS Secretary-General Iwatani Shigeo visited Malaysia, Singapore, and Indonesia from March 2nd to 6th, 2015, with a view to strengthening TCS' partnership with relevant organizations and institutions and enhancing TCS' role in East Asia Cooperation.
During the trip, SG Iwatani paid courtesy visits to Secretary-General Othman Bin Hashim of Ministry of Foreign Affairs of Malaysia, and Secretary-General Le Luong Minh of ASEAN Secretariat. SG Iwatani briefed them on the latest development of trilateral cooperation and TCS major activities, and asked for their continued support for TCS' participation in the ASEAN+3 process.
SG Iwatani also met with the heads of missions of the ROK, Japan and China to ASEAN – Ambassador BAEK Seong-taek, Ambassador Koichi Aiboshi, and Chargé d' Affaires Mr. LU Jing – to discuss possible ways to promote coordination among the three countries in their cooperation with ASEAN.
In addition, SG Iwatani visited ASEAN+3 Macroeconomic and Research Office (AMRO), Regional Cooperation Agreement on Combating Piracy and Armed Robbery against Ships in Asia (ReCAAP) Information Sharing Centre (ISC), and Institute of Strategic and International Studies (ISIS) Malaysia. SG Iwatani and the dignitary of each organization exchanged views and agreed to explore potential agendas for regional cooperation in the relevant functional areas.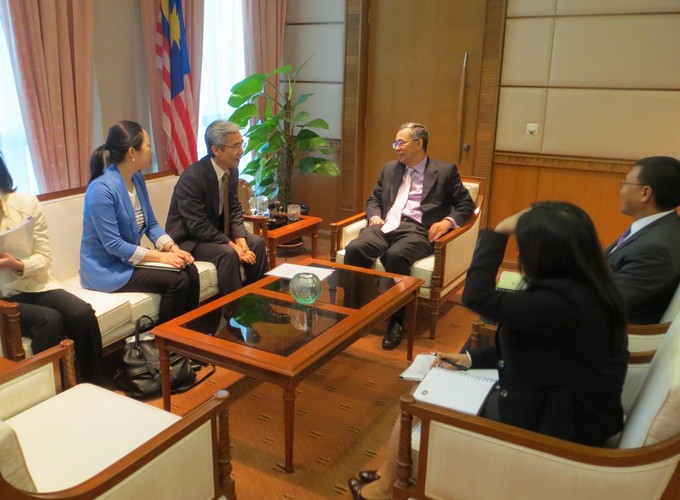 Meeting with Datuk Othman Bin Hashim, Secretary-General of Ministry of Foreign Affairs of Malaysia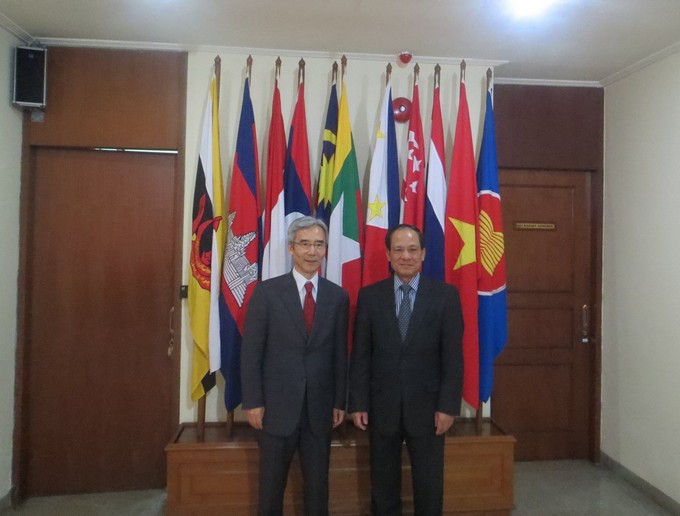 Courtesy Call to H.E. Le Luong Minh, Secretary-General of ASEAN Secretariat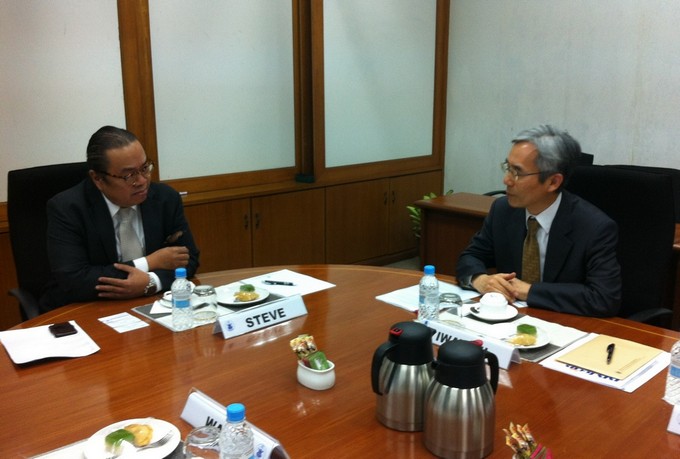 Meeting with Dato' Steven CM Wong, Deputy Chief-Executive of ISIS Malaysia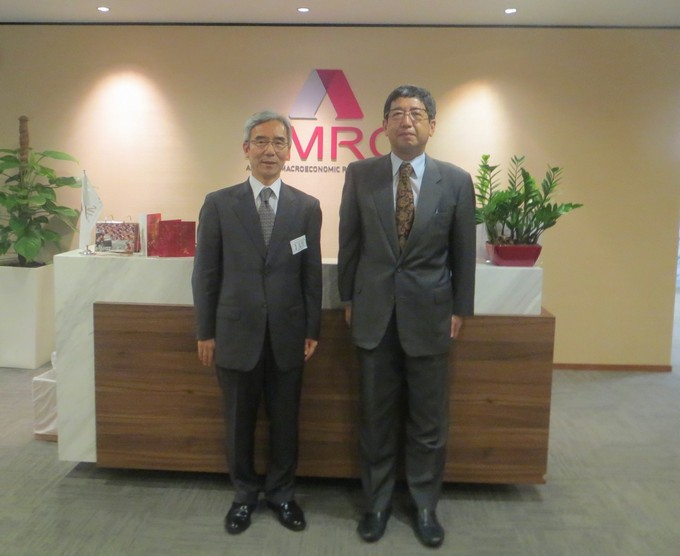 Meeting with Mr. Yoichi Nemoto, Director of AMRO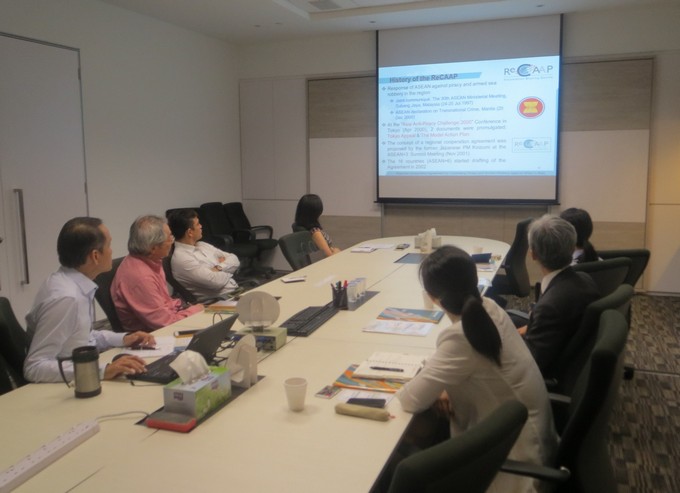 Meeting with Mr. Yoshihisa Endo (the center at the left side), Executive Director of ReCAAP ISC