Others
2015 Trilateral Journalist Exchange Program in Japan, China, and Korea
2015.04.15 ~ 2015.04.24
The Trilateral Cooperation Secretariat (TCS) organized the 2015 Trilateral Journalist Exchange Program in Japan, China, and Korea (visiting country order) from April 15th to 24th, 2015. Mr. CHEN Feng, the TCS Deputy Secretary General, led the journalist delegation consisted of 12 journalists from three countries (4 journalists from each country).
This year, the program was focused on the socio-cultural aspects of the trilateral cooperation and in-depth communication between C-J-K journalists and general public. During the program, the journalist delegation visited governmental agencies related to trilateral cooperation in the fields of politics, tourism, and education and major cultural attractions in three Capitol cities holding joint-meetings. Also, the journalist delegation held series of roundtables and dialogues at universities and think-tanks with cultural/political figures, scholars, and university students of three countries. Meeting with previous participants (2014 Trilateral Journalist Exchange Program) in each country was another meaningful schedule enlarging the trilateral journalist network.
Throughout the series of dialogues, journalist delegation shared frank opinions on mutual understandings and media's role in three countries. Further, they expressed not only the improvement of perception toward other two countries but also increase of knowledge on trilateral relationship. Ba
sed on these positive impressions, journalist delegation suggested various feasible ideas which could contribute to better relationship between three countries and reasonable media coverage. As one of these ideas, establishment of "Trilateral Press Club" (tentative name) serving as the center for information sharing and continuous communication between C-J-K journalists was suggested by participants.
This year, TCS organized the trilateral journalist exchange program for the second occasion as an annual basis program. As an international organization mandated to promote cooperative relations among China, Japan, and Korea, the TCS will continue its efforts to facilitate mutual understanding between three countries and contribute to constructive media environment upon the co-prosperity of the three countries.
1. Purpose of the program


- To increase the participants' understanding on evolving relationship and vision of trilateral cooperation.
- To create a sound and favorable environment of public opinion for strengthening mutual trust and friendship.
- To search appropriate role of media on cooperation between the three countries.
- April 15th (Wed) ~ April 24th (Fri), 10days.
- Japan, China and Republic of Korea (visiting country order)
4. Participant's Affiliation


- Japan: Asahi Shimbun, NHK, Nippon Television, Nishinippon Shimbun
- China: Beijing News, China Daily, Global Times, Phoenix New Media
- ROK: Chosun-Ilbo, Joongang-Ilbo, Maeil Business Newspaper, Yonhap News Agency
5. Major Activities


A. Dialogues with scholars and students
- Mutual perceptions among China, Japan and the ROK (The University of Tokyo)
※ Moderated by Mr. Mao Danqing, the publisher of a monthly magazine, 知日(Zhiri)
- Search for media's desirable role for the Trilateral Cooperation (China Foreign Affairs University)
- Different views on the media of China, Japan and the ROK (Seoul National University)
B. Briefing and Interviews on Trilateral Cooperation
- Trilateral think tank network (The Japan Forum on International Relations)
-
Amb. OGOURA Kazuo
(
Japan Foundation
)
- Trilateral Tourism Ministers' Meeting (Japan Tourism Agency)
- Trilateral Culture and Art Roundtable (Chen Gallery)
- CAMPUS Asia Program (China Ministry of Education)
- Northeast Asia Trilateral Forum (H.E. Lee Hong-koo)
- China, Japan, ROK Ministry of Foreign Affairs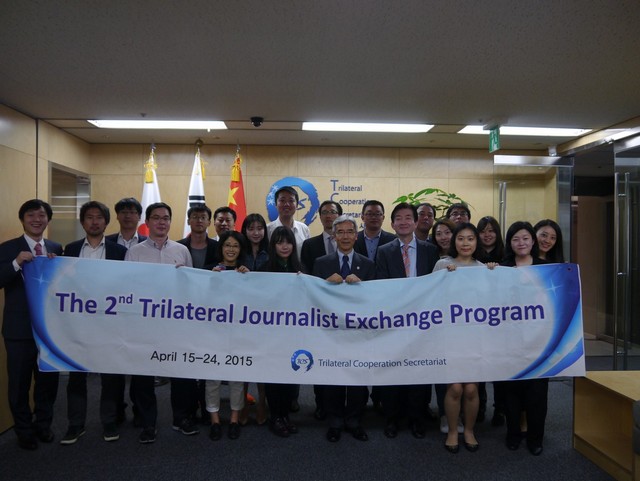 Group Photo after the Wrap-up Session in TCS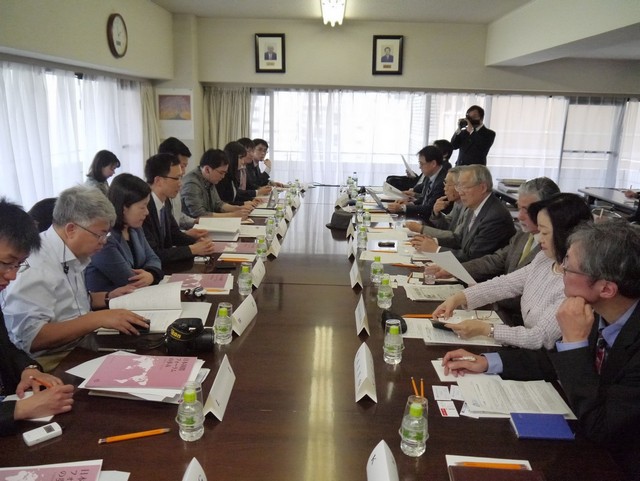 Discussion session with scholars at Japan Forum on International Relations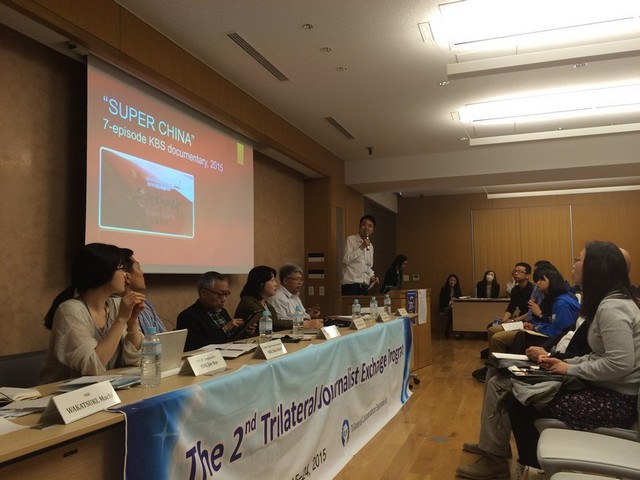 Dialogue with students at University of Tokyo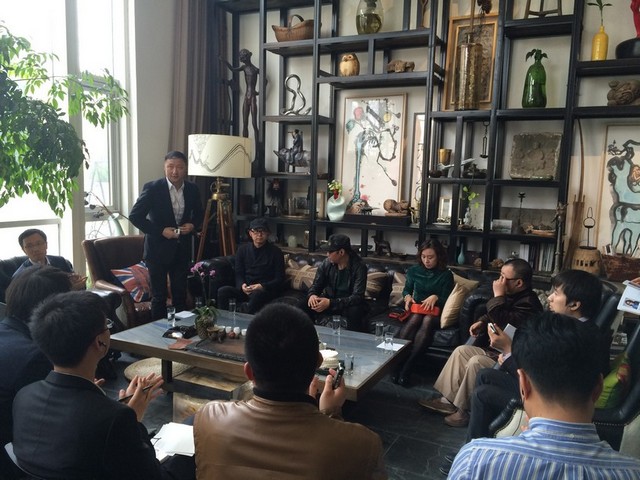 Trilateral Culture and Art Roundtable with Chinese Artists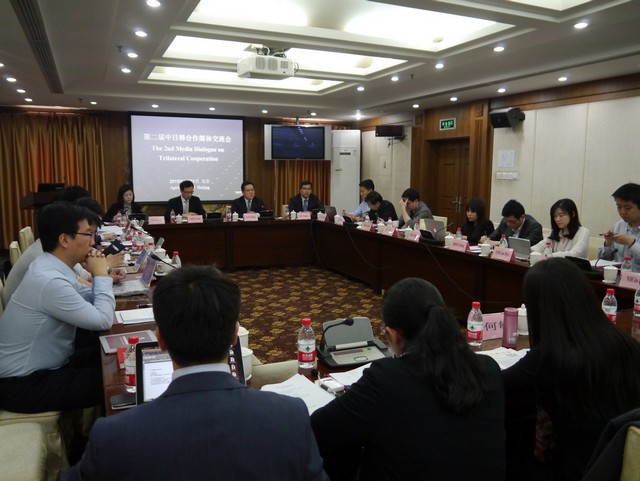 Dialogue with scholars at the China Foreign Affairs University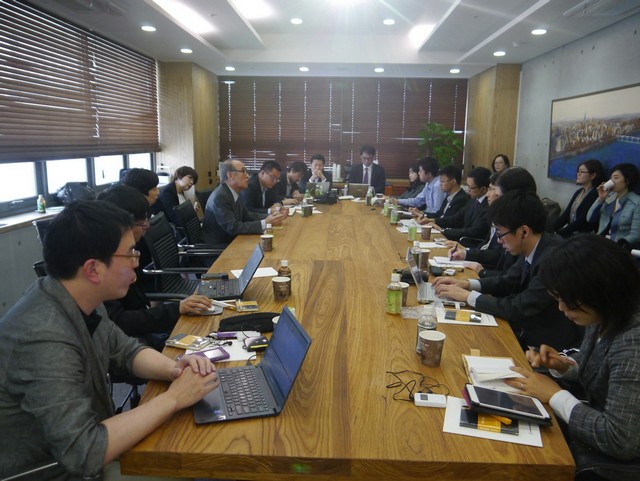 Northeast Asia Trilateral Forum Briefing by H.E. LEE Hong-koo, former Prime Minister of ROK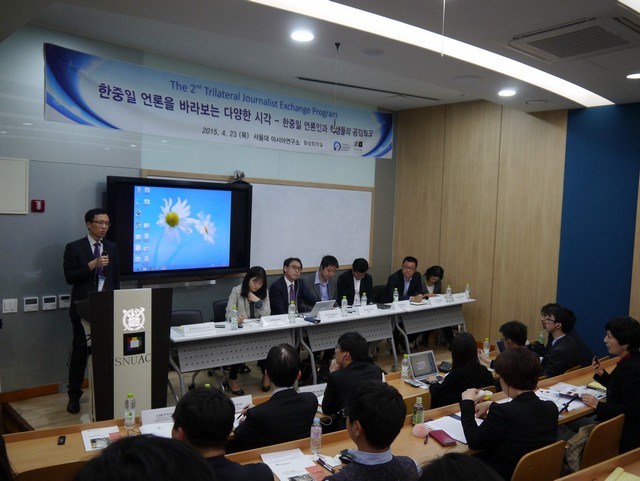 Dialogue with students at Seoul National University