TC Activities
TCS organized the Tripartite Environmental Consultation Meeting on General Public Awareness Improvem
2016.06.16
On June 16, 2016, TCS organized the Tripartite Environmental Consultation Meeting on General Public Awareness Improvement in TCS, Seoul. This meeting is a follow-up of the 18th Tripartite Environment Ministers Meeting (TEMM18) held on April 27, 2016 in Shizuoka, Japan, where the three environment ministers agreed a consultation meeting for the discussion on specific themes and activities in collaboration with TCS. The theme, public awareness, is one of 9 priority areas of the Tripartite Joint Action Plan (TJAP) for the years of 2015-2019 under TEMM.
TCS Deputy Secretary-General LEE Jong-heon welcomed the working-level officials and experts from the Ministry of Environmental Protection of the People's Republic of China, the Ministry of the Environment of Japan and the Ministry of Environment of the Republic of Korea, and hoped the meeting would contribute not only to the improvement of national policies but also to spreading one voice that the three countries have no choice but cooperation to solve the environmental problems.
The participants shared national policies and best practices to raise public awareness in their countries, and discussed how to jointly raise public awareness in the three countries.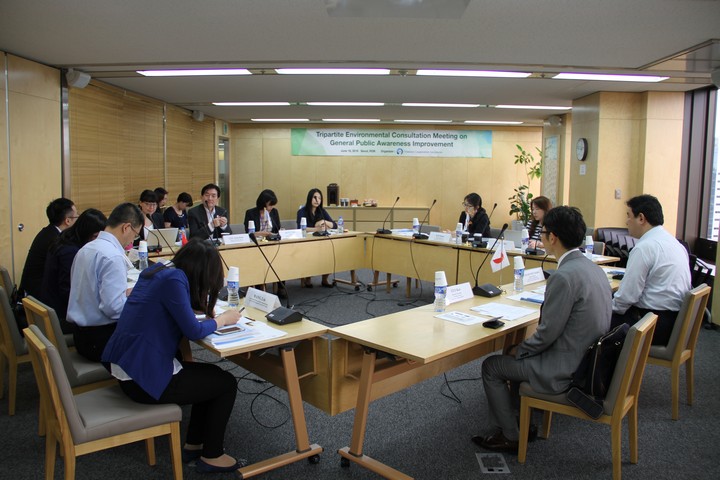 During the Meeting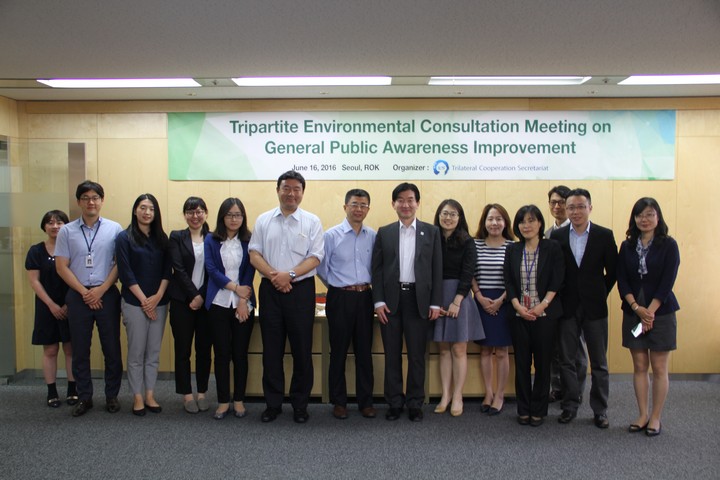 Group Photo