TCS 10th Anniversary Symposium Series Vol. 4 - China-Japan-ROK Trilateral Cooperation: Towards Shared Peace and Prosperity

June 24, 2021
TCS holds a session "China-Japan-ROK Trilateral Cooperation: Towards Shared Peace and Prosperity" at Jeju Forum 2021
(Seoul, June 24, 2021) – On June 24, 2021, the Trilateral Cooperation Secretariat (TCS) hosted a discussion session titled "China-Japan-ROK Trilateral Cooperation: Towards Shared Peace and Prosperity" during the Jeju Forum 2021 held on Jeju Island, ROK, as part of its 10th Anniversary Symposium Series. TCS Secretary-General MICHIGAMI Hisashi delivered a keynote speech about the beginning and growth of TCS over the past ten years, and the session attracted over 150 offline and online attendees.
Highlighting the success with which China, Japan, and Korea have formed a unique modality for regional cooperation, SG MICHIGAMI introduced a multitude of cooperative schemes that exist and continue to evolve between the three countries. He put forth that the TCS's commemoration of the 10th anniversary of establishment meant stepping into a new era of development and reaffirmed the responsibility and duty of the TCS to continue solidifying grounds for cooperation at both the governmental level and the non-governmental level.
In accordance with this year's overarching theme of the Jeju Forum, "Sustainable Peace, Inclusive Prosperity," Prof. CHOE Wongi (Korea National Diplomatic Academy, Korea), Prof. WEI Ling (University of International Business and Economics, China), and Mr. SAKAGUCHI Hirohiko (Mainichi Shimbun, Japan), together with moderator Prof. ZHANG Muhui of Pusan National University, discussed next steps for the TCS's contributions to the trilateral cooperation in a changing era. The panelists suggested promoting people-to-people exchanges as the foundation for trilateral cooperation, which would not only increase the agency of the TCS across different issue-areas but also engender a "we-feeling among younger generations." Such efforts would then lead to "building up social trust" among citizens of the three countries, thereby strengthening the sustainability of the trilateral cooperation. In the context of mutual understanding, the significant function of the TCS once again was brought to the fore.
The Jeju Forum is a regional dialogue platform for discussing and sharing future visions on sustainable peace and prosperity in Asia.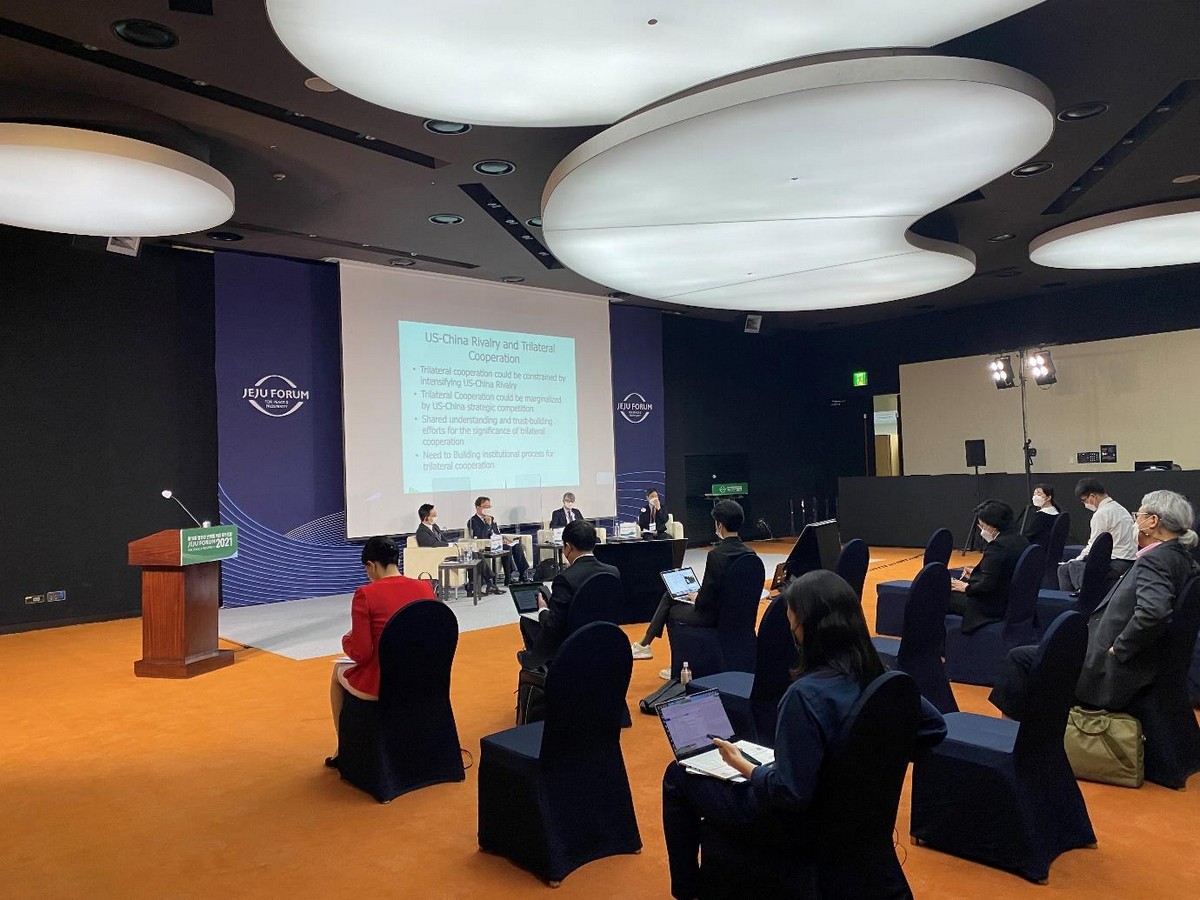 ▲ Jeju Forum 2021 Venue Overview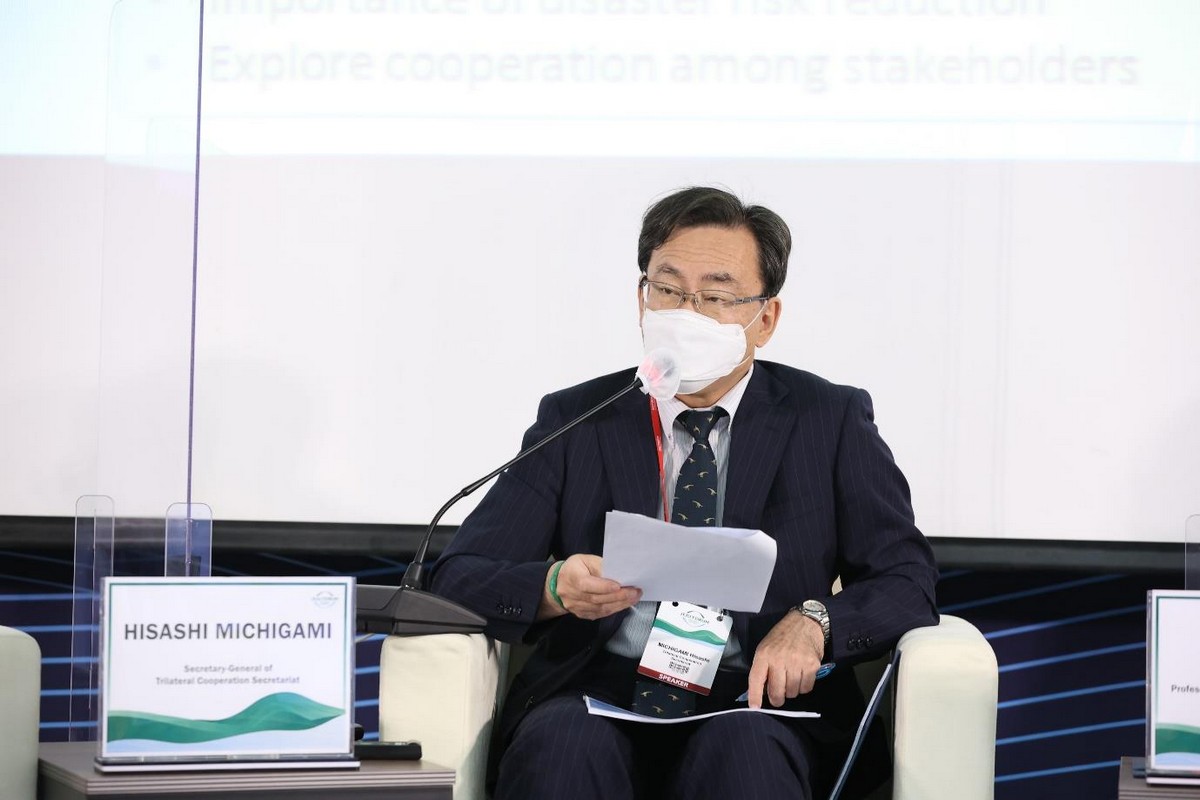 ▲ TCS SG MICHIGAMI Hisashi delivering a keynote speech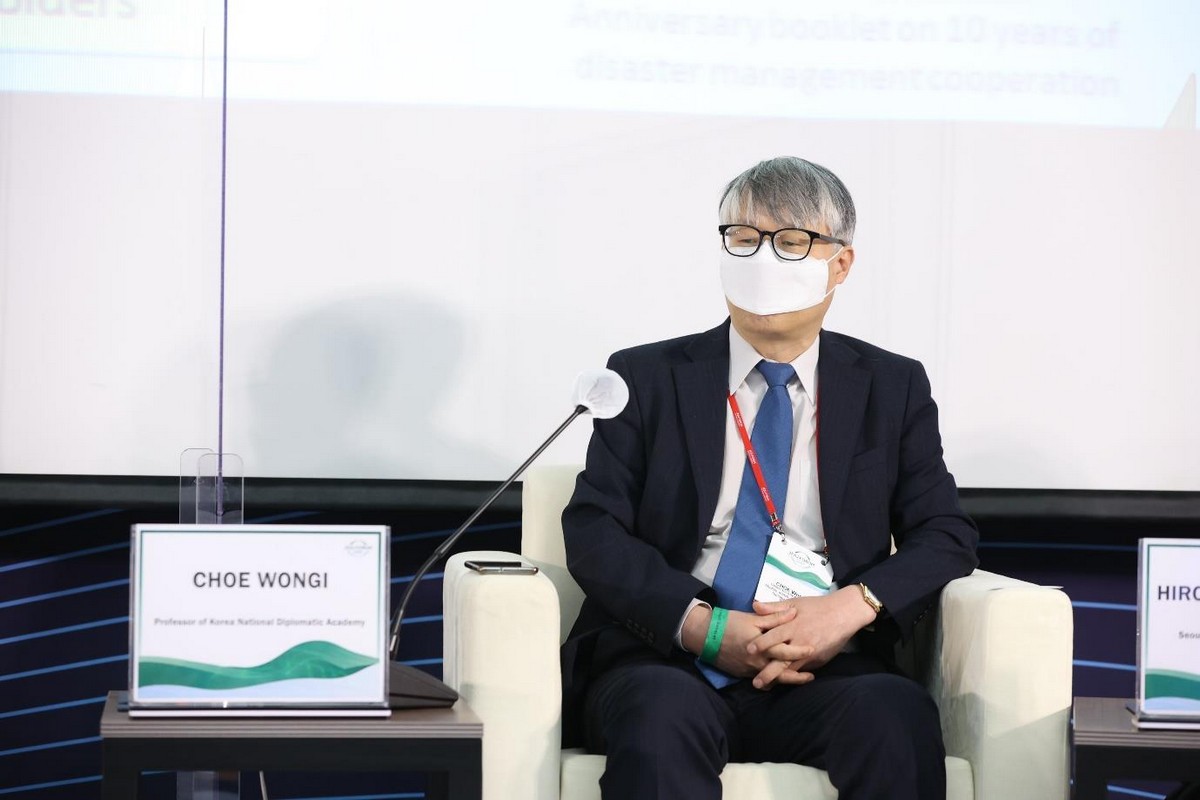 ▲ Professor CHOE Wongi of the Korea National Diplomatic Academy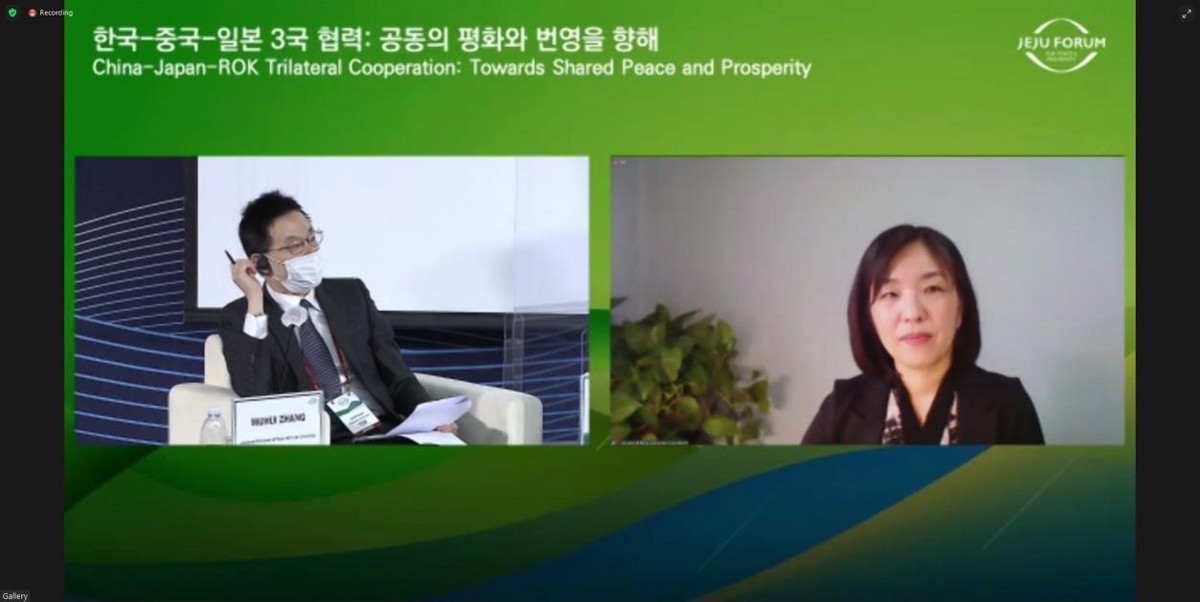 ▲ Profesor WEI Ling of the University of International Business and Economics with Moderator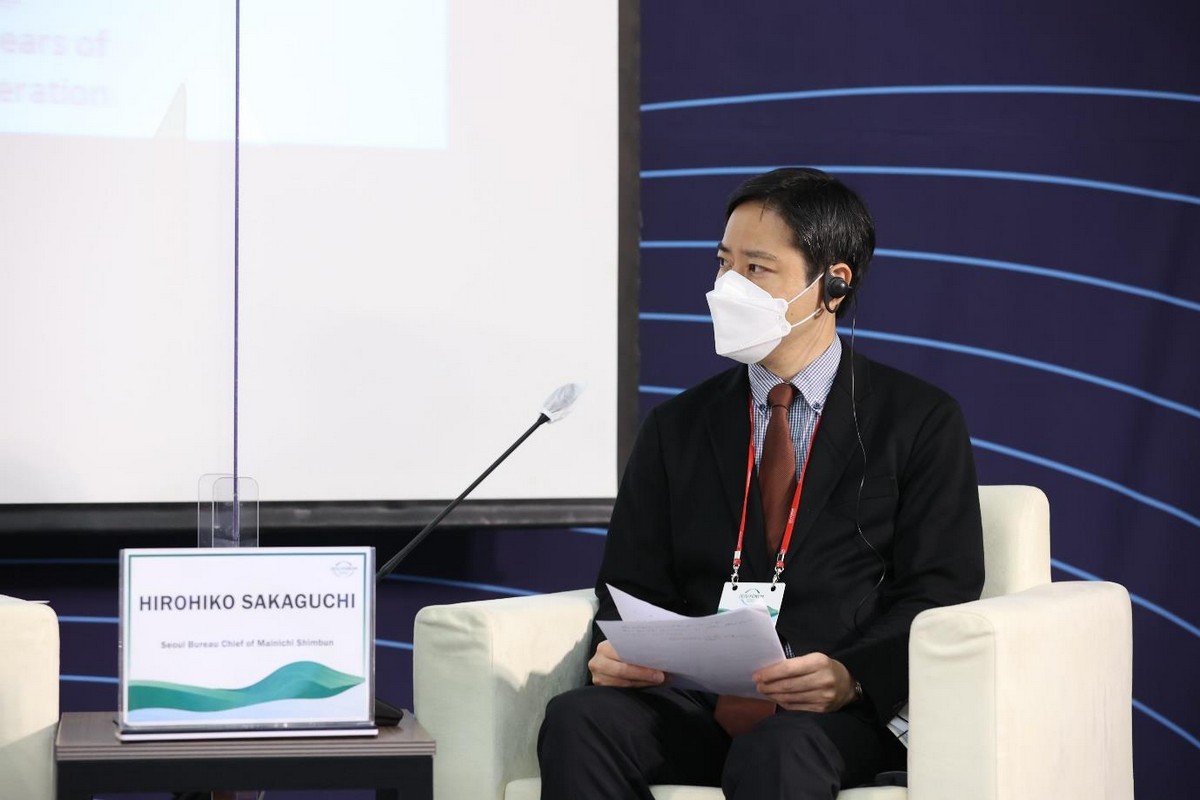 ▲ Mr. SAKAGUCHI Hirohiko of the Mainichi Shimbun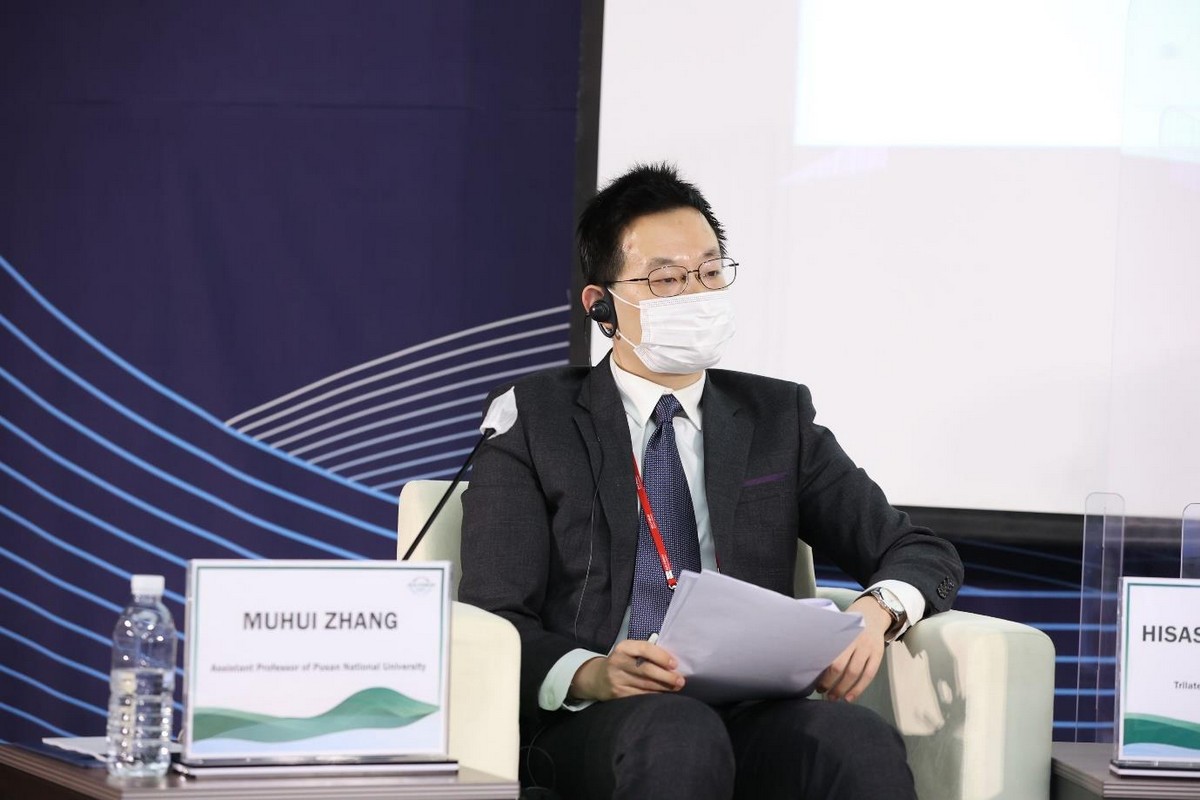 ▲ Assistant Professor ZHANG Muhui of Pusan National University