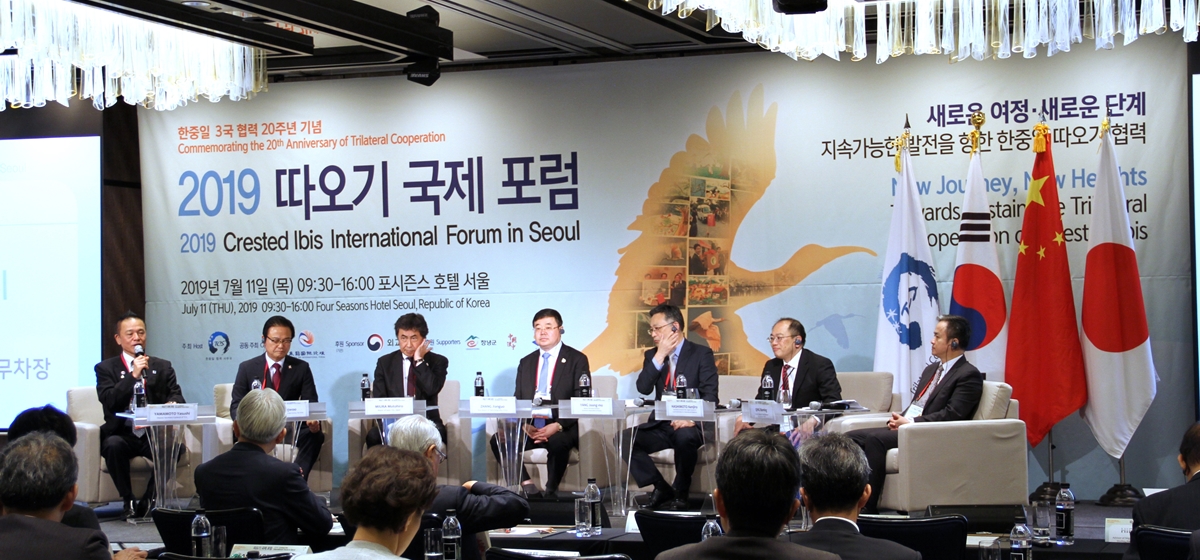 The Crested Ibis International Forum 2019 in Seoul

July 11, 2019 | 09:30 to 16:00

The TCS hosted the Crested Ibis International Forum 2019 in Seoul on July 11, 2019 at Four Seasons Hotel, co-organized with Crested Ibis International Forum Secretariat, sponsored by the Ministry of Foreign Affairs of the ROK, supported by Changnyeong County of the ROK, Sado City of Japan and Hanzhong City of China.
Mr. HONG Seok-in, Director-General for Public Diplomacy and Cultural Affairs of the Ministry of Foreign Affairs of the ROK, Amb. QIU Guohong, Ambassador of China to the ROK, Amb. NAGAMINE Yasumasa, Ambassador of Japan to the ROK, Mr. KIM Seok Ki, Director-General of Western Gyeongnam, Gyeongsangnam-do Provincial Government, Amb. ANAMI Koreshige, Former Japanese Ambassador to China, and Mr. WANG Fei, Deputy Secretary-General of Shaanxi Provincial Party Committee attended the Forum.
At the Opening Ceremony, Secretary-General LEE Jongheon of the TCS delivered Opening Remarks and highlighted the significant role of crested ibis as a "Symbol of friendship" to connect the three countries more closely and deepen mutual cooperation. He emphasized that crested ibis was also a catalyst of promoting trilateral cooperation in a broad range of fields ranging from culture, tourism, and environment to agriculture and revitalization of local economy. He hoped that the people of the three countries could benefit a lot from this promising cooperation agenda to enrich their life and social activities.
At the Forum, the three local governments where crested ibises are mainly inhabiting of Changnyeong County of the ROK, Sado City of Japan, Hanzhong City of China and the TCS signed the Memorandum of Understanding (MOU) on promoting crested Ibis related cooperation, with the aim to establish an institutional and sustainable cooperation related to crested ibis at local government level of the three countries.
Taking the opportunity of the 20th Anniversary of launch of the trilateral cooperation since 1999, the Forum was organized with the main theme of "New Journey, New Heights - Towards Sustainable Trilateral Cooperation on Crested Ibis". The Forum was divided into two sessions including 1) Open Dialogue, titled with "Trilateral Cooperation 3.0: Searching for New Paradigms of Trilateral Local Government Exchange through Crested Ibis Cooperation" and 2) Panel Discussion, titled with
Opportunity and Future of "The Journey of Trilateral Crested Ibis Cooperation"
​.
At the Forum, elementary school students from the three local cities of Changnyeong County of the ROK, Sado City of Japan and Yang County of China provided a joint performance of Korean Crested Ibis Song. Students also introduced their volunteer activities related to crested ibis and provided unique performance.
The Forum brought together around 200 participants including officials of local governments from the three countries, diplomatic corps, relevant experts, and students, etc. On the line with the Forum, Crested Ibis Cultural Exhibition also took place.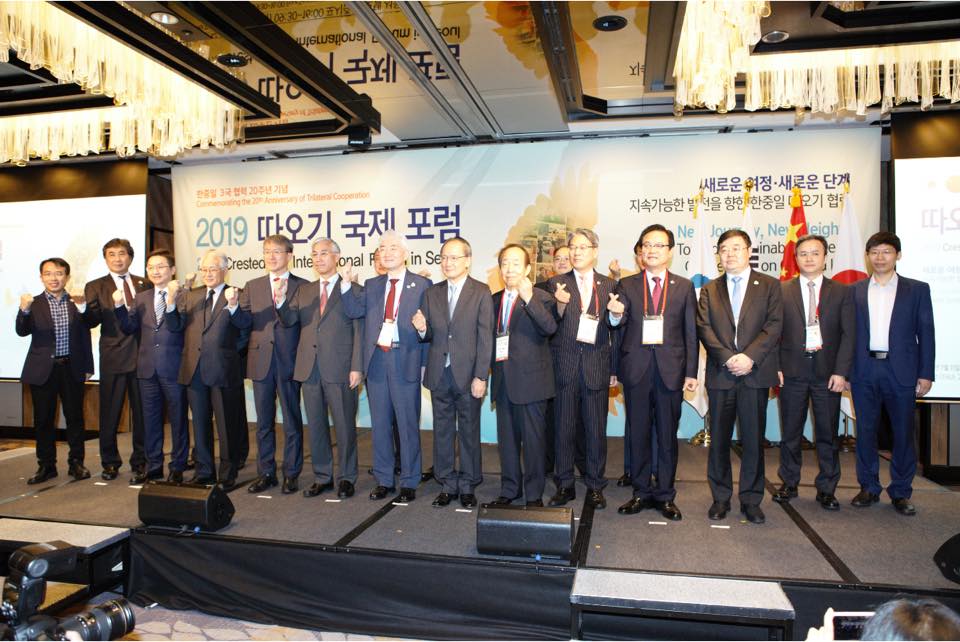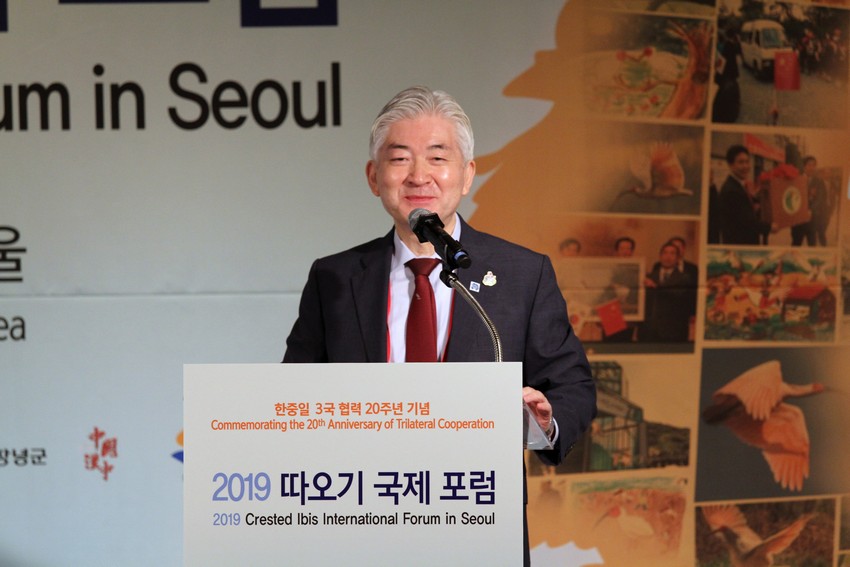 Opening Remarks Delivered by Secretary-General LEE Jongheon of the TCS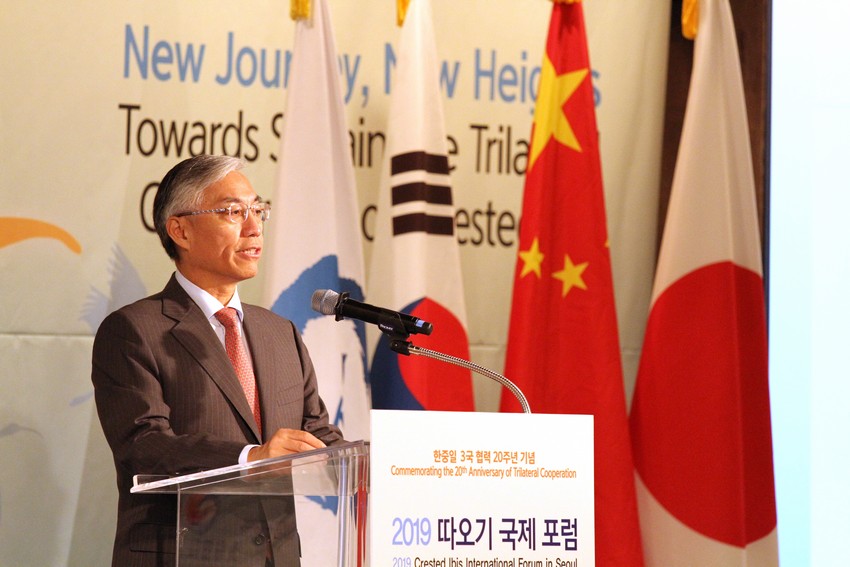 Congratulatory Remarks by Amb. QIU Guohong, Ambassador of China to the ROK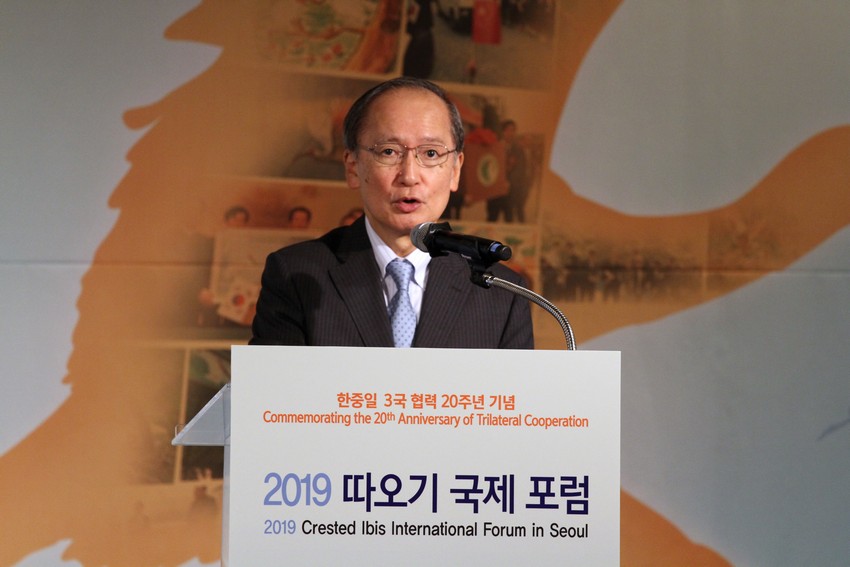 Congratulatory Remarks by Amb. NAGAMINE Yasumasa, Ambassador of Japan to the ROK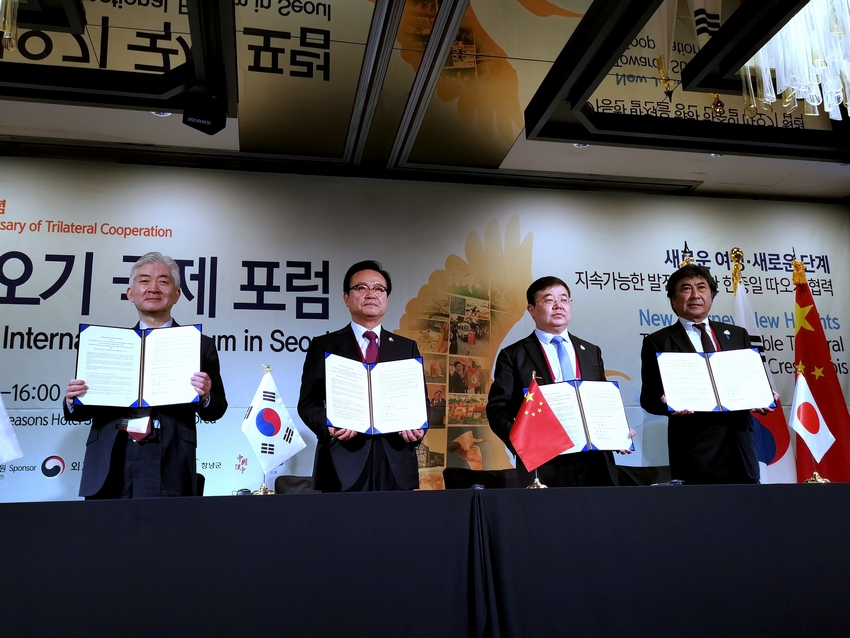 MOU Signing Ceremony among Changnyeong County of the ROK, Sado City of Japan, Hanzhong City of China and the TCS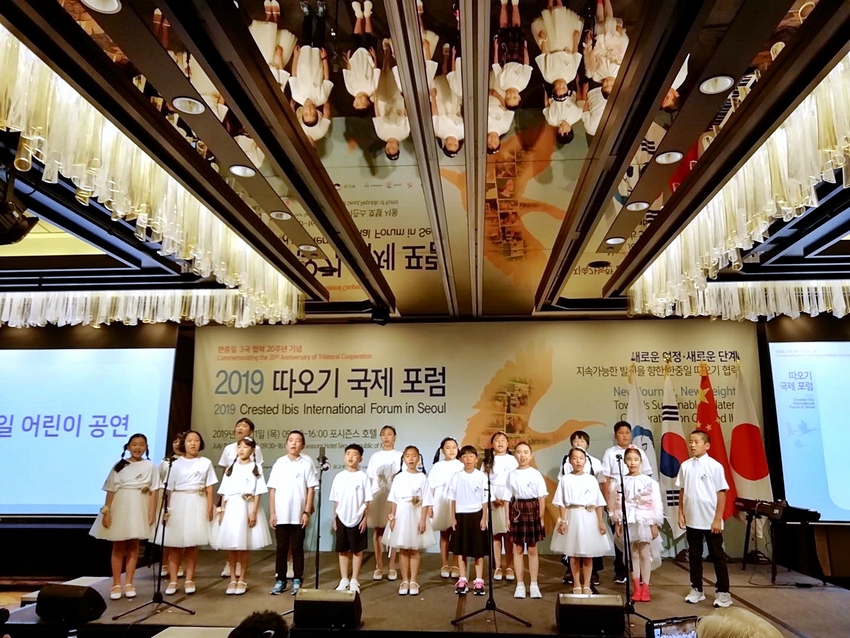 Trilateral Crested Ibis Children Performance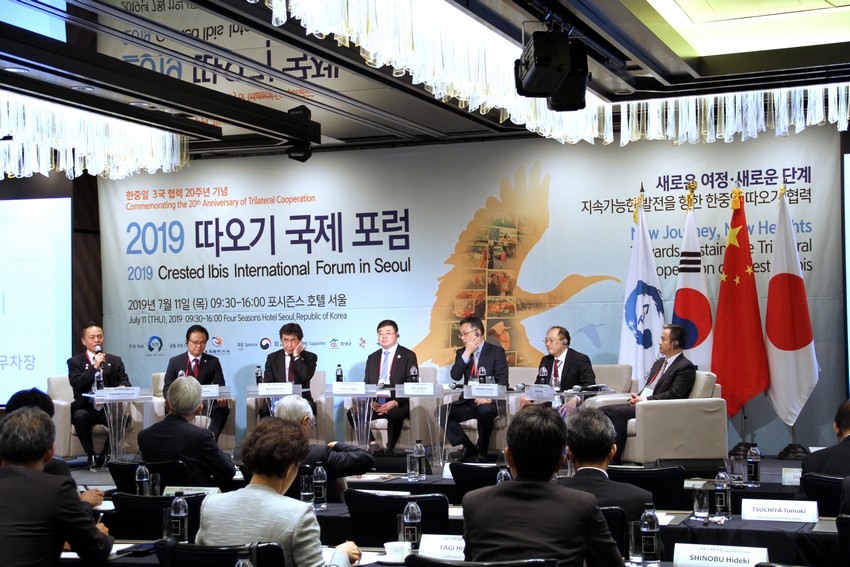 Open Dialogue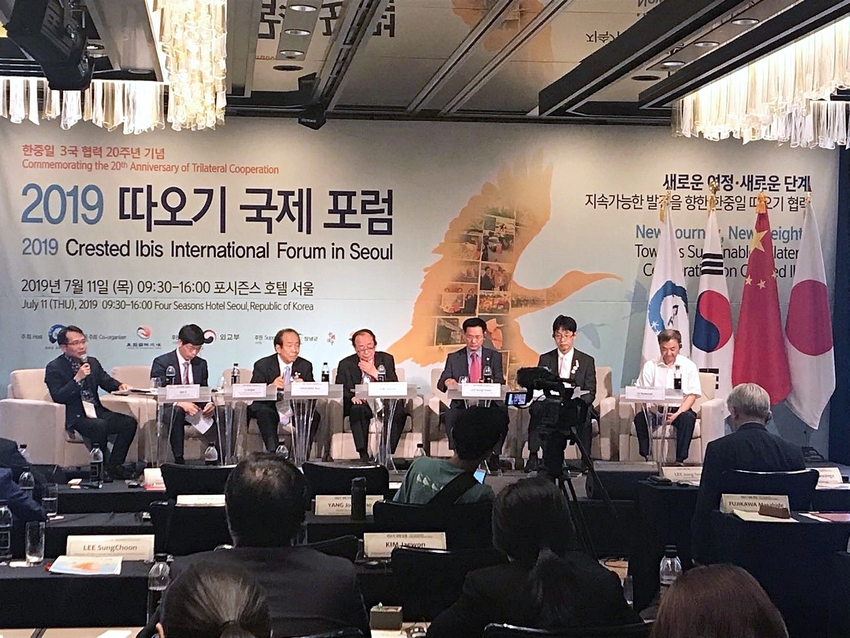 Panel Discussion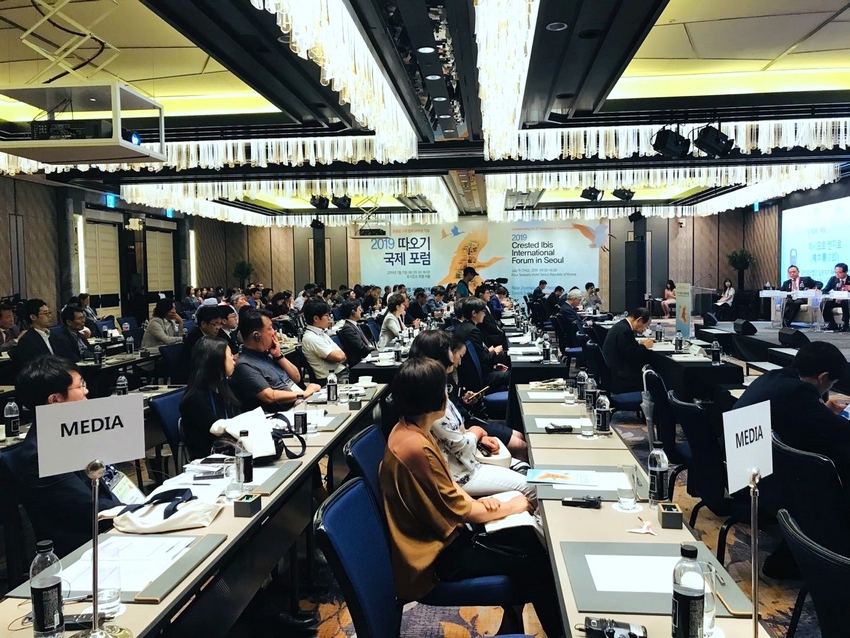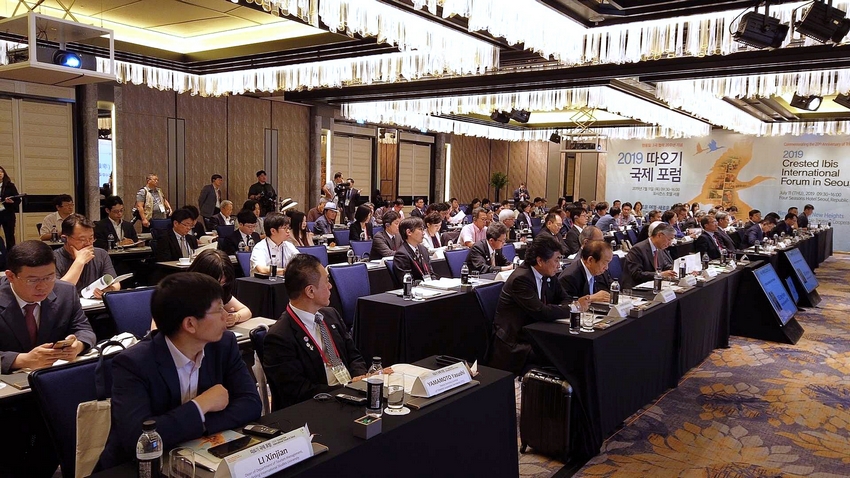 Forum in Progress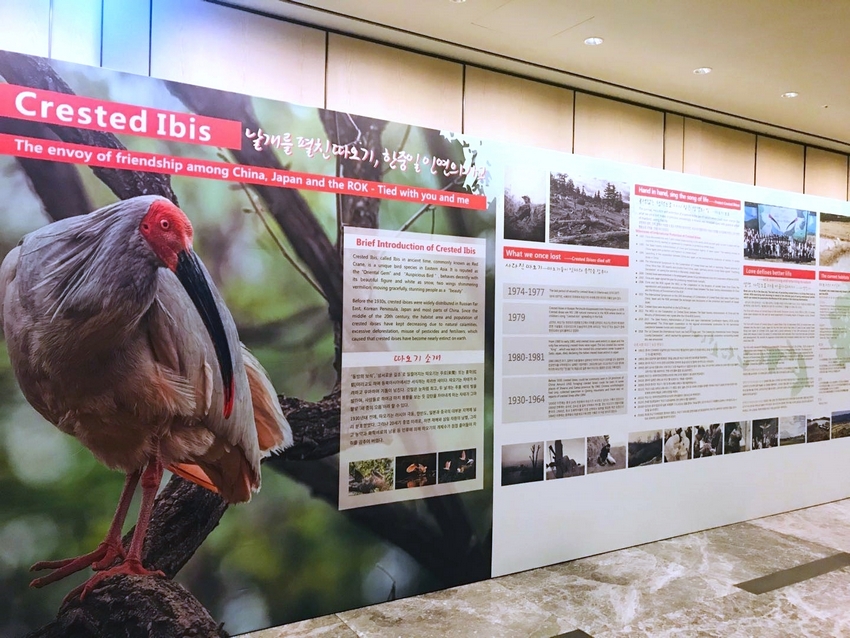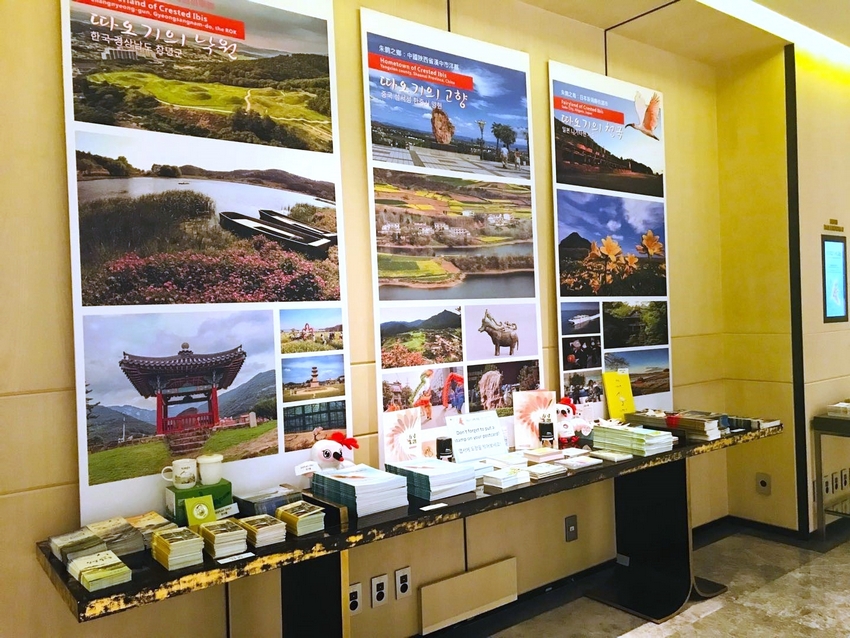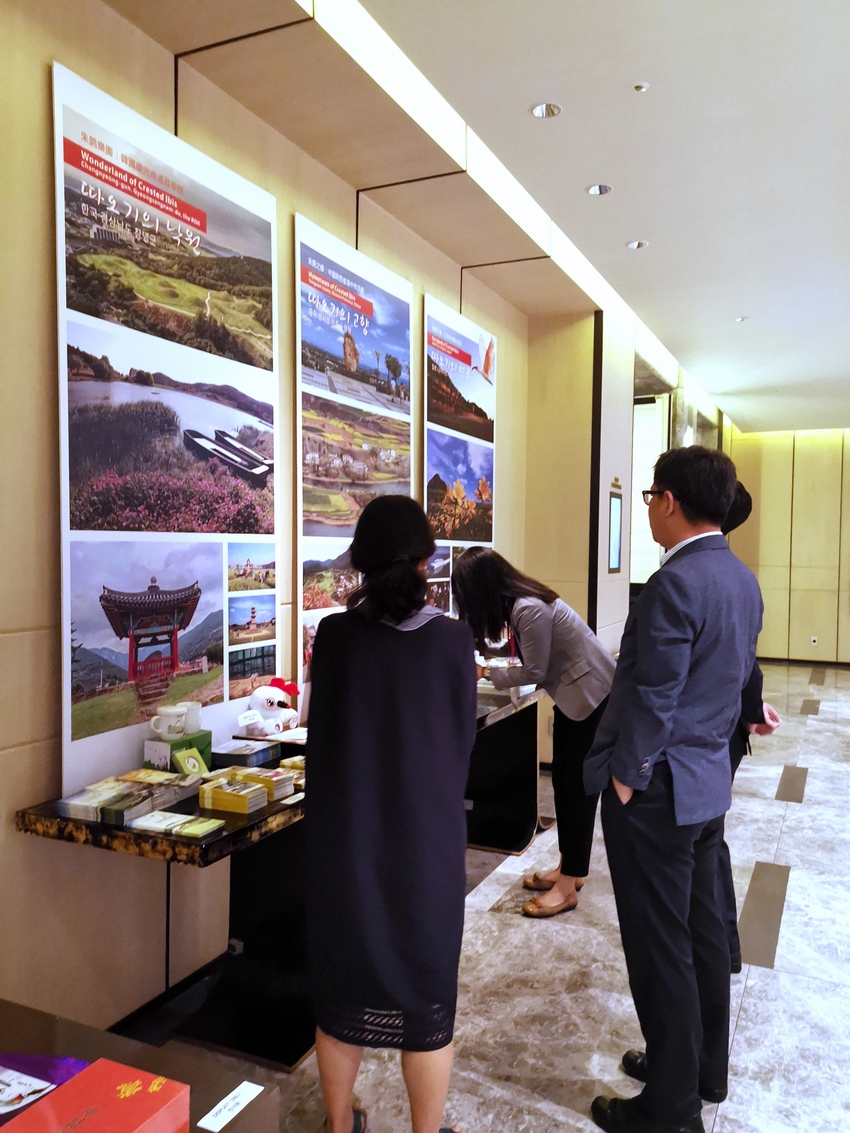 Crested Ibis Cultural Exhibition