Others
Secretary-General OU Boqian attended the Asia Liquor Festival
2023.05.13
On May 13, 2023, Trilateral Cooperation Secretariat (TCS) Secretary-General OU Boqian attended the Asia Liquor Festival hosted by the Asia Leaders Club (ALC) and the East Asia Culture Center (EACC). Counsellor SHEN Xiaogang of the Chinese Embassy in Korea and Minister CHUZO Kazuo of the Japan Public Information and Cultural Center in Korea also attend the event, together with 200 participants including representatives from Volunteer Korea, media, artists and celebrities in Korea.
The event was held with the purpose of experiencing a sense of common East Asian culture by tasting and comparing the liquor in the three countries; Chinese "Baijiu", Japanese "Sake", and Korean "Soju".
SG OU Boqian expressed her gratitude toward President ROH of EACC for joining the "Culture City of East Asia" Media and Internet Celebrities Tour held by the TCS in late April. She highlighted that the "liquor" was also one of the many shared cultures the participants have enjoyed during the tour, and again congratulated the hosting of the Asia Liquor Festival with a Chinese saying —"酒逢知己千杯少"— meaning, "Drinking a thousand cups is not too much with a close friend".
The opening ceremony was followed by quizzes related to the three countries, music performances, and raffles. The walls were decorated with art crafts by artists of the three countries along with TCS's photo exhibition for the "Culture City of East Asia" Media and Internet Celebrities Tour.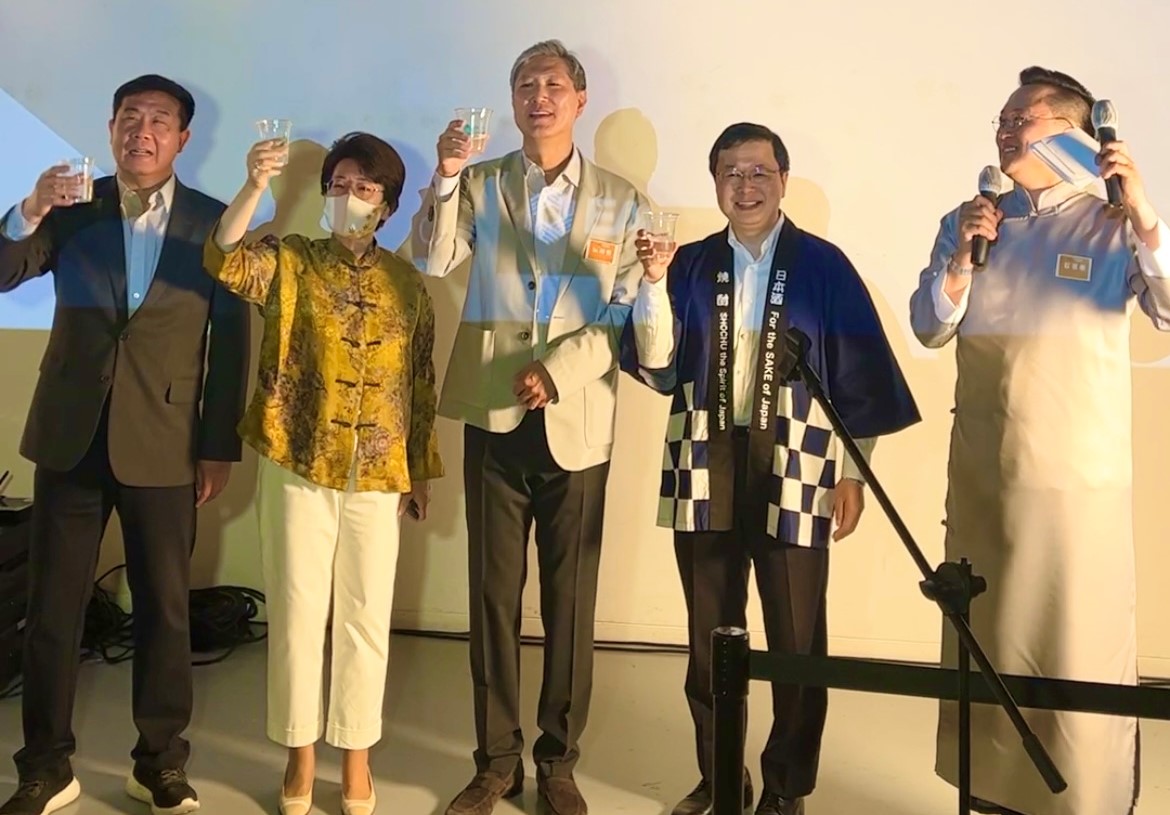 ▲Welcoming Toast at the Opening Ceremony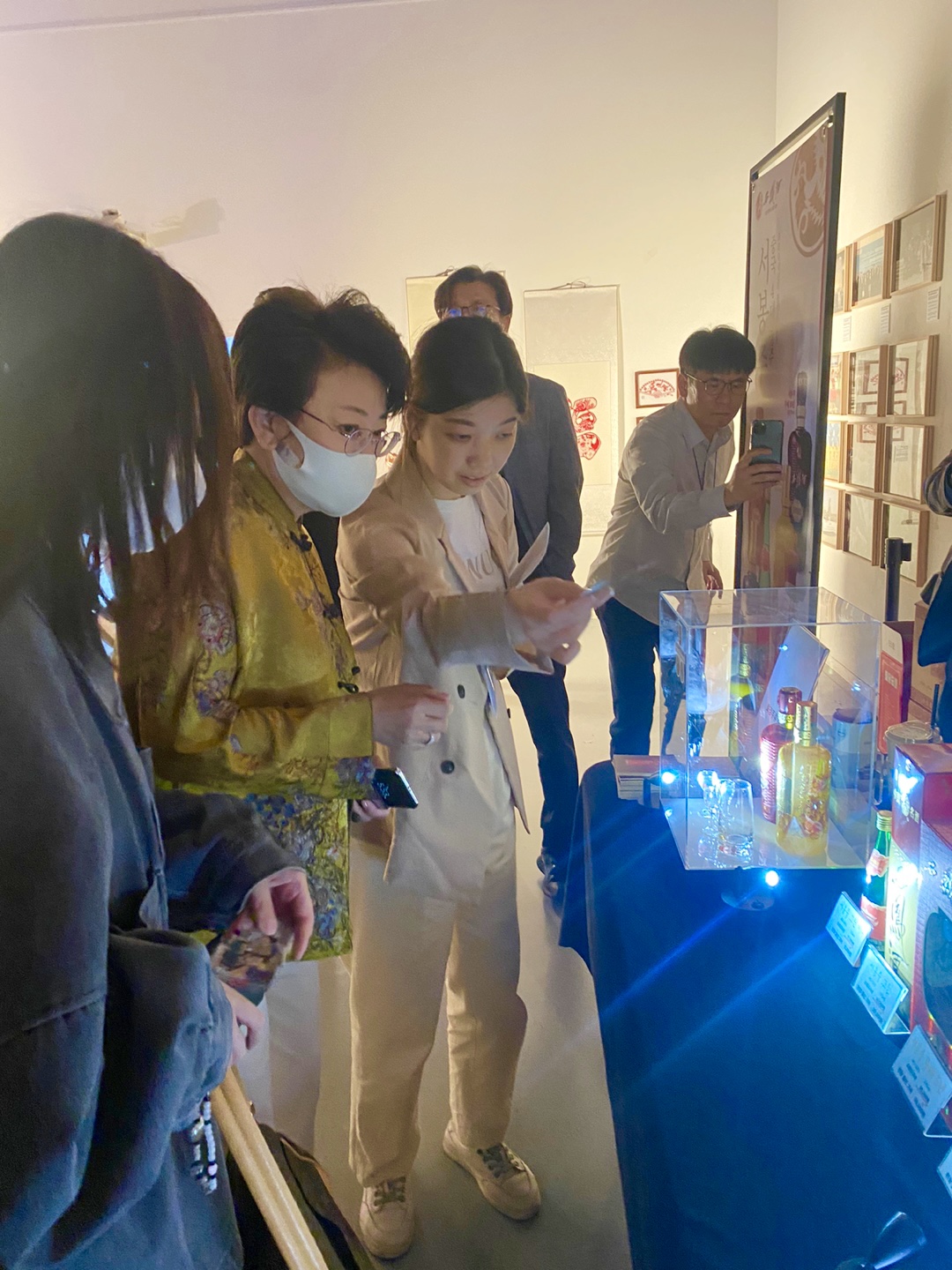 ▲SG OU examining the Liquor from CJK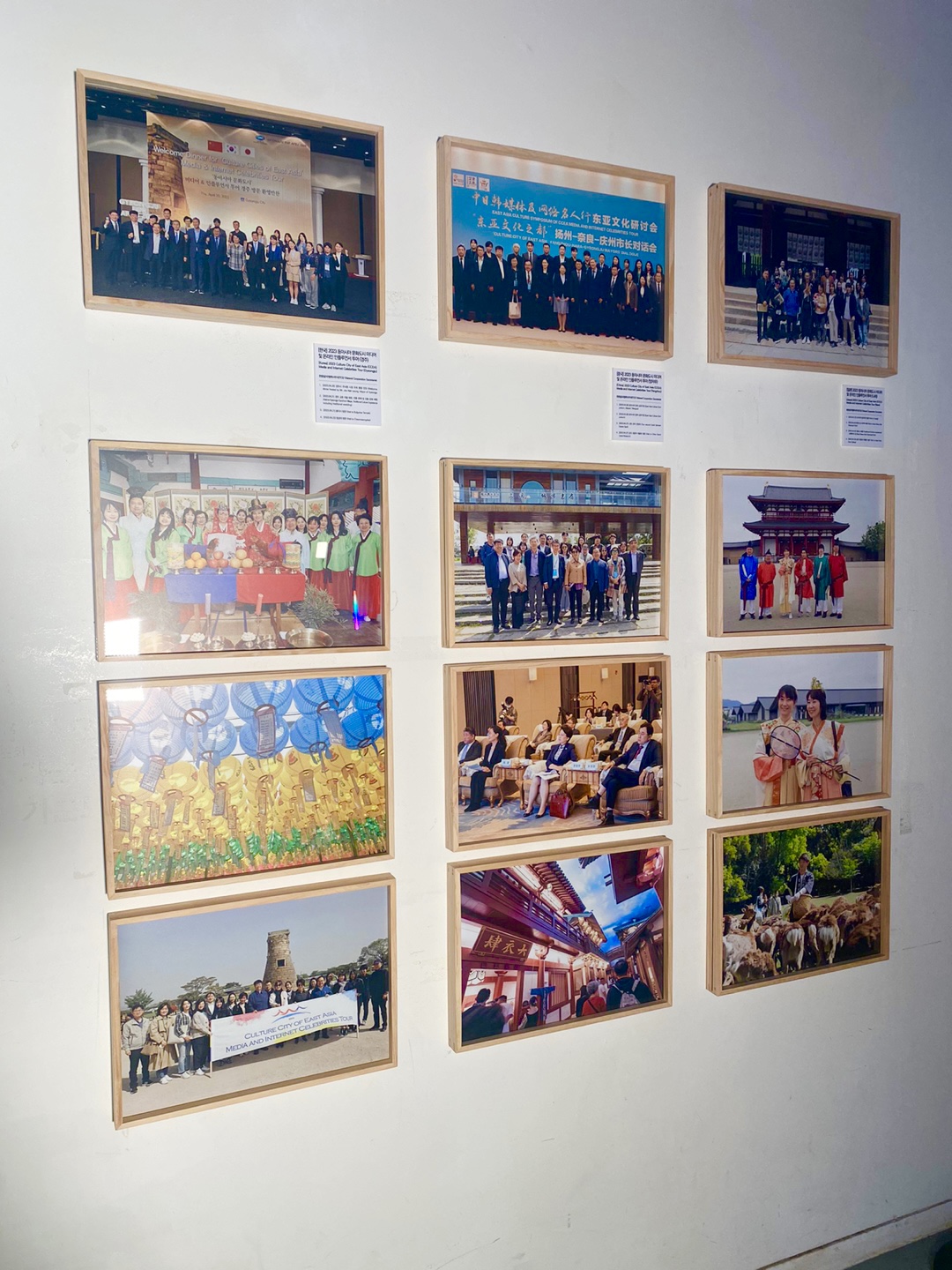 ▲TCS Photo Exhibition for the "Culture City of East Asia" Media and Internet Celebrities Tour