Seminar & Forum
TCS Attends Asian Regional Cooperation Forum
2020.12.18
On December 18, 2020, the Asian Regional Cooperation Forum was held online with China Institute of International Studies as the host. TCS Deputy Secretary-General CAO Jing was invited to make a presentation on the future trends of Asian regional cooperation organizations.
DSG CAO briefed the forum on the joint efforts of China, Japan and the ROK in combating the COVID-19 as well as TCS' tremendous endeavors to deepen the trilateral cooperation by overcoming the difficulties sparked by the pandemic. She emphasized that the achievements made by the three countries revealed the significance of unity, cooperation and multilateralism in addressing public health crisis and recovering the economy. She spoke highly of the prospects for Asian regional cooperation and shared with the forum the development of the three fields of trilateral practical cooperation: digital economy, green recovery and free trade. She called for a closer collaboration among regional organizations so as to bring about more tangible outcomes and make greater contributions to people's welfare in this region.
Senior officials from regional cooperation organizations and eminent scholars from various Asian countries had an in-depth discussion under the theme "Pandemic, Challenge and Prospect: Asian Regional Cooperation in 2020 and Beyond". Representative of the Ministry of Foreign Affairs of China also addressed the forum.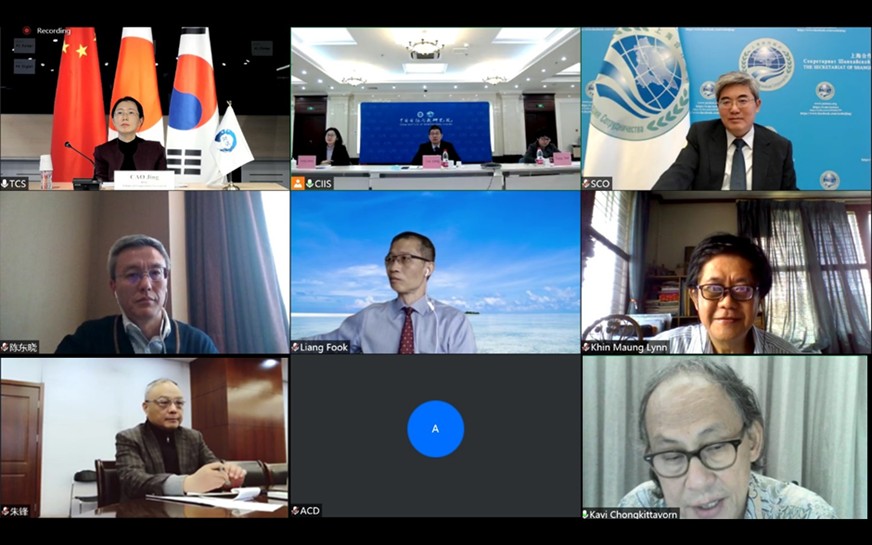 ▲ The Asian Regional Cooperation Forum was held online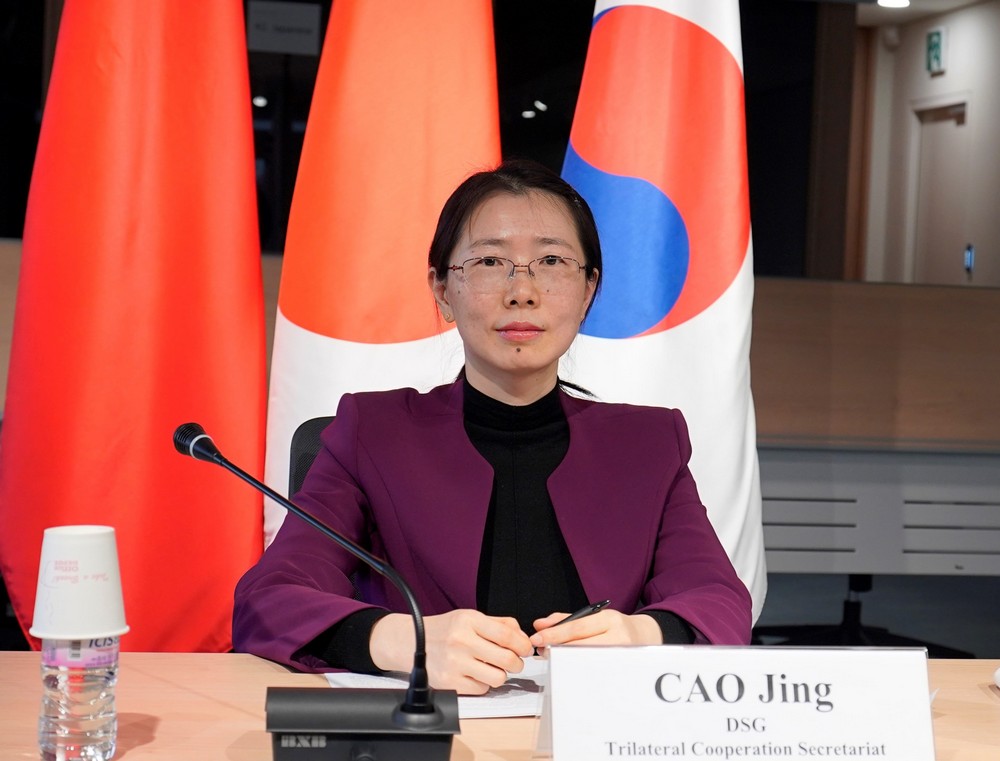 ▲ TCS Deputy Secretary General CAO Jing participated and made a presentation.