Others
TCS held the 4th lecture of TCS LOUPE
2015.01.29
The Trilateral Cooperation Secretariat (TCS) held the fourth lecture of 'TCS LOUPE' on January 29, 2015. The lecture was delivered by Ms. HONG Sammy, the memory collector of 'Memory in Seoul' Project on "Why is 'nostalgia and memory' recently becoming so hot in Korean Society".
The lecture by Ms. HONG introduced 'Memory in Seoul' Project that gathers memories of ordinary citizens to redesign the history of Seoul in relation to the recent Korean context of the retro boom and the resurgence of oral memory as an alternative of the written history. Subsequent TCS presentation explained similar cases of communal archiving in Japan and China. The lecture lasted for two hours with a lively Q & A with the audiences.
TCS LOUPE stands for 'Lecture on Uncovering Panoramic East Asia.' The TCS will continue holding this lecture series with renowned professionals from different fields including tradition, and social life. Those who are interested in this lecture series can check the notice of the upcoming lectures, and videos of the previous lecture from the
TCS official web.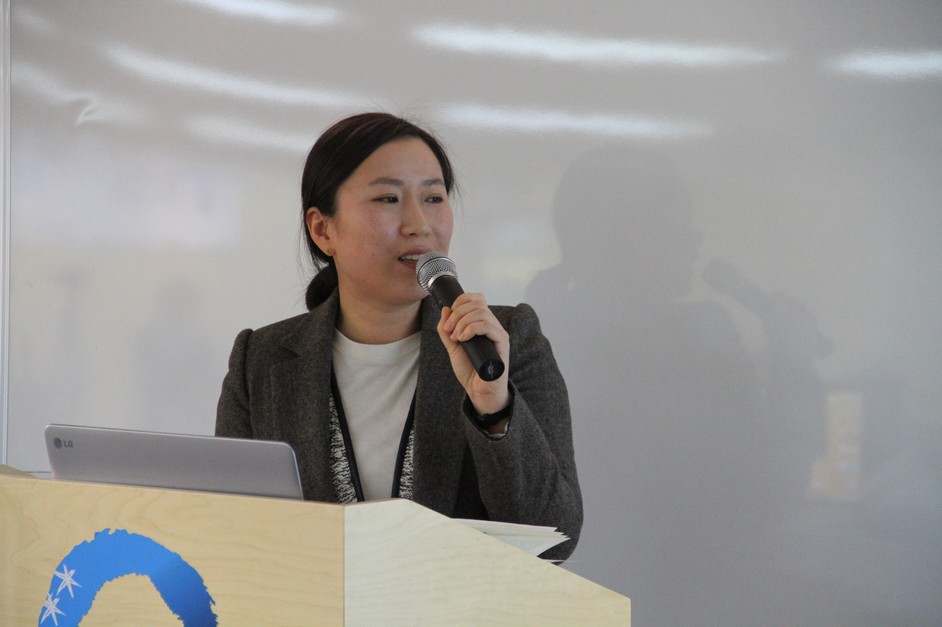 Speaker of the fourth lecture, Ms. HONG Sammy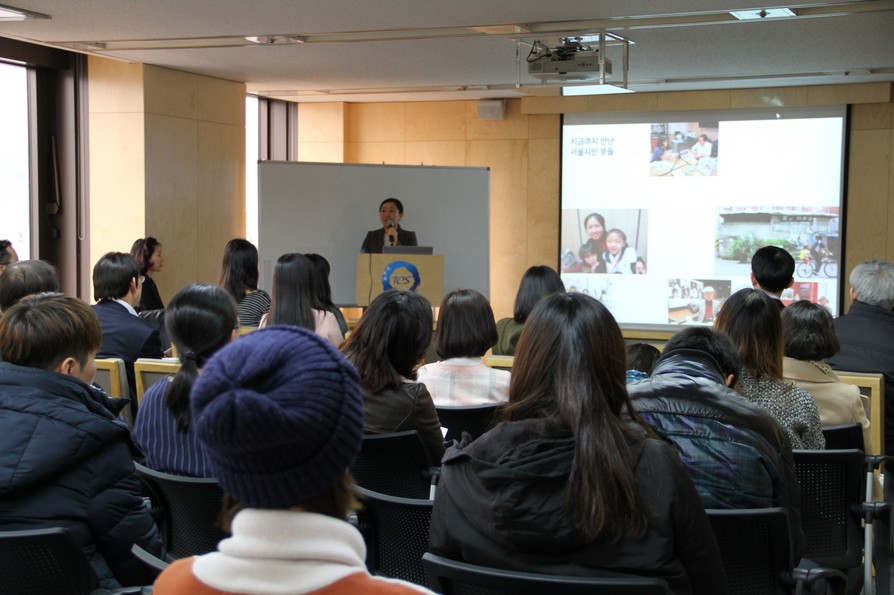 Audience attentively listening to the fourth lecture